Summer Vacation 2015
2015/06/12 23:03:36瀏覽1882|回應11|推薦30
Dear friends
14 June 2015 I will set out on my summer vacation, this time I have 115 days long journey, and go through more than 70 cities, 30 cities I have been one or several times before, only Slovikia and Federacija Bosne i Hercegovine are first time to visit.
I input all hotels room's charge by Excel made a trial balance, easily get the rooms charge sum is NT$ 140000, the cheapest room is in Sarajevo, single room with share bath room no breakfast only €10, and the most expensive room is in the Reykjavik, the same style of room must pay €80. the hotels I have chosen are all in the city center , room style are single room with bath room or with share bath room, half of rooms charge include breakfast, only have 6 nights I booked domitory rooms, each room average NT$ 1200, it's a good deal in hot tourism season of europe.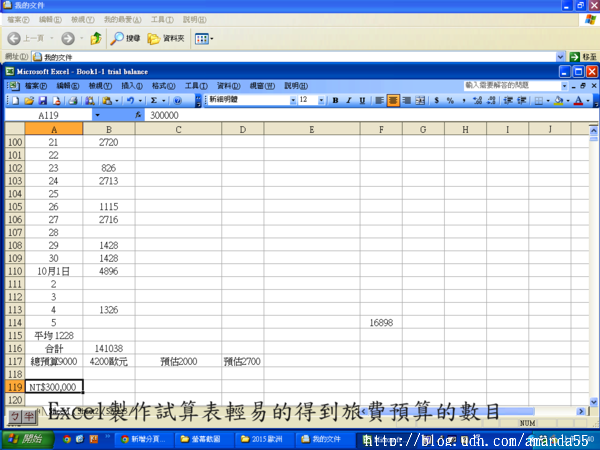 Every one know Russia Visa is difficult to apply, I got it have undergone a long story too, 20 April by on line payment I pay US$ 30 got a visa support doc's & Tourist Voucher. I brought the print document to Russia Consultant Office in Taipei to applied Russia visa , but officer said they accept orinigal document only , so I email Saint-Petersburg.com. to tell them give me an original document, they told me if I booking a hotel room they will give me a original document free.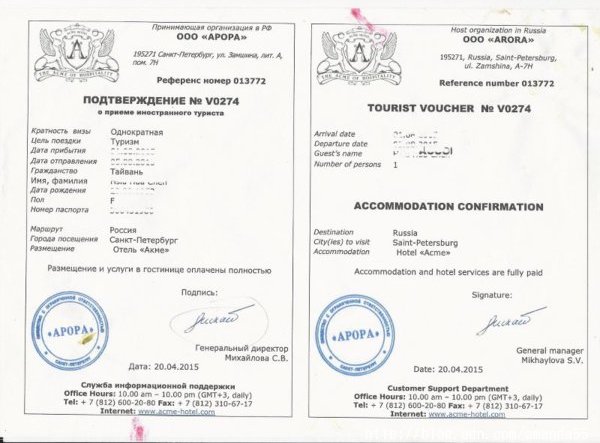 After I booked a hotel room in city center (3 nights charge are US$ 205.32 , the US$30 I have paid before will refund to me from room charge ) I got document free, but how can I get the original ducument from Russia , Saint-Petersburg.com tell me must by international DHL. waiting after 10 days I didn't get mail, I asked Saint-Petersburg.com again, they told me I must connect Taiwan DHL to Saint-Petersburg.com get the document.
Finally I understand what's matter, 9 May I asked Taiwan DHL how can I booking an international mail, they told me first I must fill out a application form then pay NT$1924, (the freight depend on the weight of mail)11 May I finished booking process, and DHL give me a web address, I can get all the information about my mail transport process on line, for me it's a marvelous and exciting experience I have never been .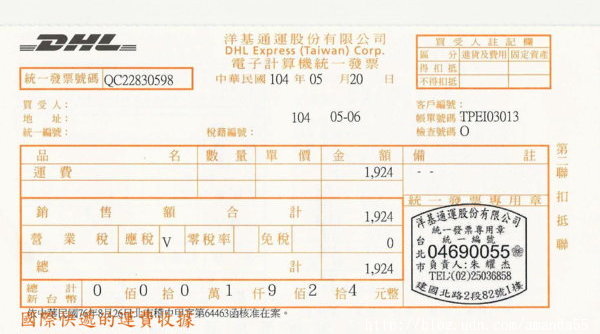 From DHL web on line, I knew 12 May 17:00pm the mail is on the way from Saint-Petersburg to Helsinki, then arrived Leipzig 13 May , arrived Hong Kong at 0:55am 14 May, 6:32am arrived Taiwan, I got the mail at my home 14 May 15:50pm , for me it's just like playing an interesting game.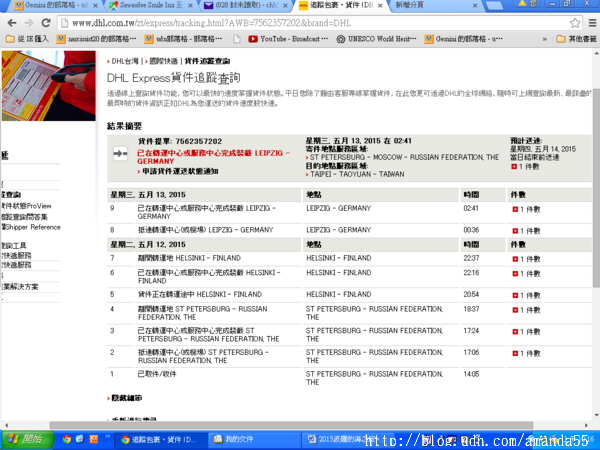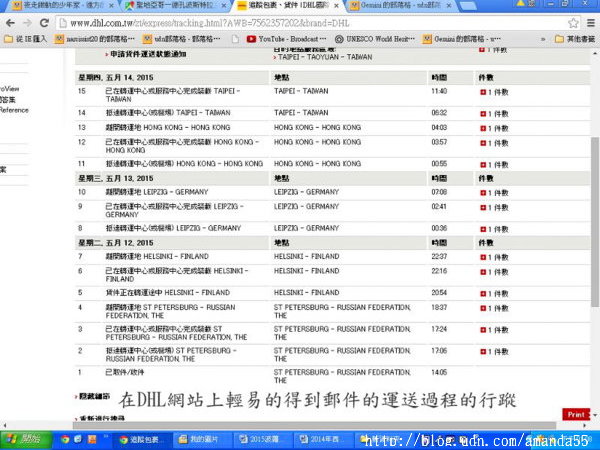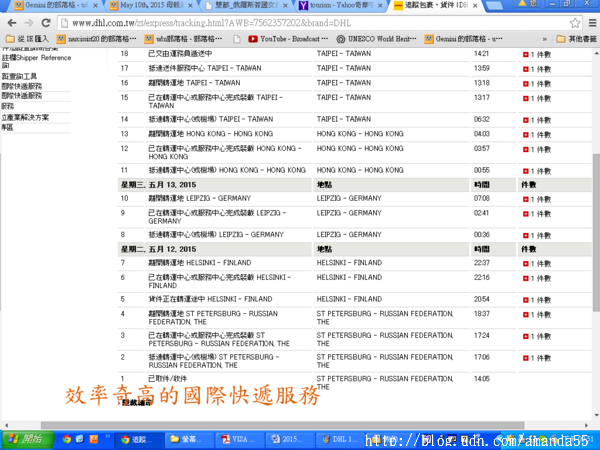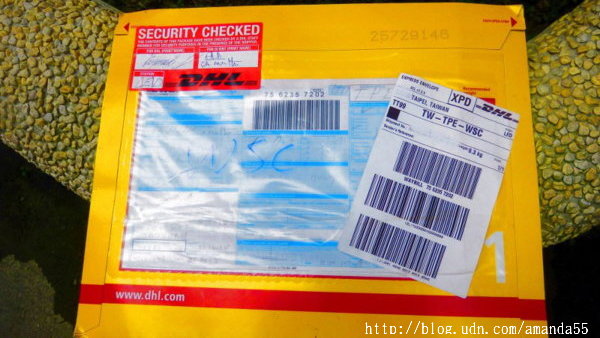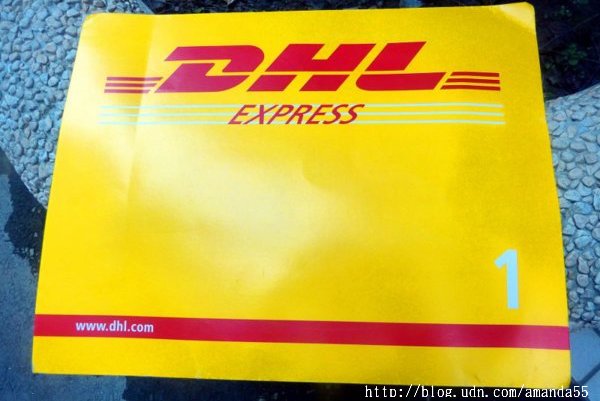 After I got the mail, next day(15 May) I went Russia Business Consultant Office again, this time my application was accepted, visa application fee is NT$2320 , and more than 10 days I got the Russia Visa in 26 May 2015.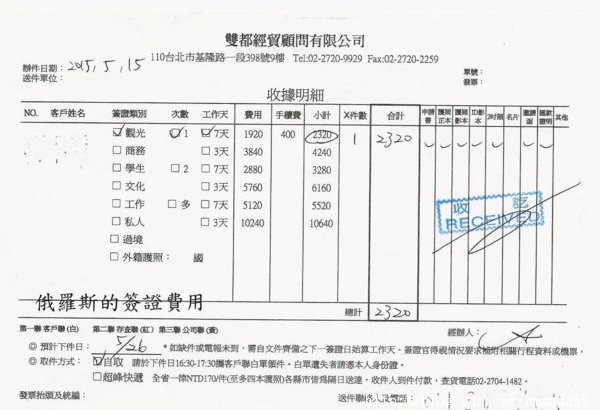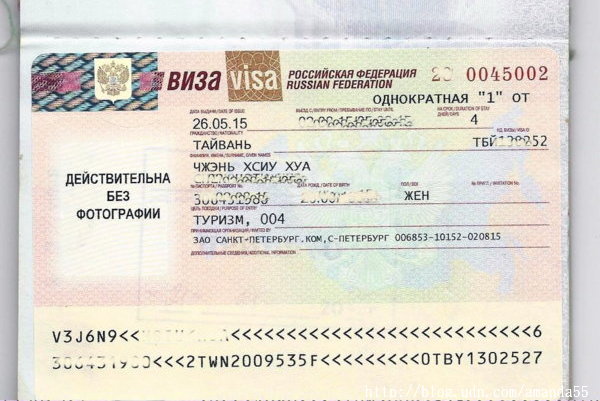 ( 休閒生活|旅人手札 )