睥睨
2007/04/20 10:24:35瀏覽1035|回應2|推薦22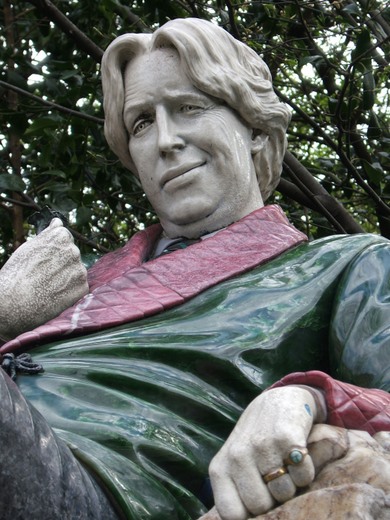 Desire at the end was a malady, a madness or both. I grew careless of the lives of others. I took pleasure where it pleased me and passed on. I forgot that every little action of the common day makes or unmakes character...
I made art a philosophy, and philosophy an art....I altered the minds of men and the colours of things....I treated art as the supreme reality, and life as a mere mode of fiction....I awoke the imagination of my century so that it created myth and legend around me...I let myself be lured into long spells of senseless and sensual ease. I amused myself with being a flaneur, a dandy, a man of fashion. I surrounded myself with smaller natures and meaner minds. I became the spendthrift of my own genius, and to waste an eternal youth gave me a curious joy. Tired of being on the heights, I deliberately went to the depths in search of new sensations...
I ceased to be Lord over myself. I was no longer captain of my soul. I allowed you to dominate me, and your father to frighten me. I ended in horrible disgrace. There is only one thing for me now, absolute Humility.
Oscar Wilde, De Profundis

( 不分類|不分類 )