C&C的 點心 事典之Buttermilk Biscuits酪乳餅乾
2019/05/06 07:24:54瀏覽881|回應0|推薦47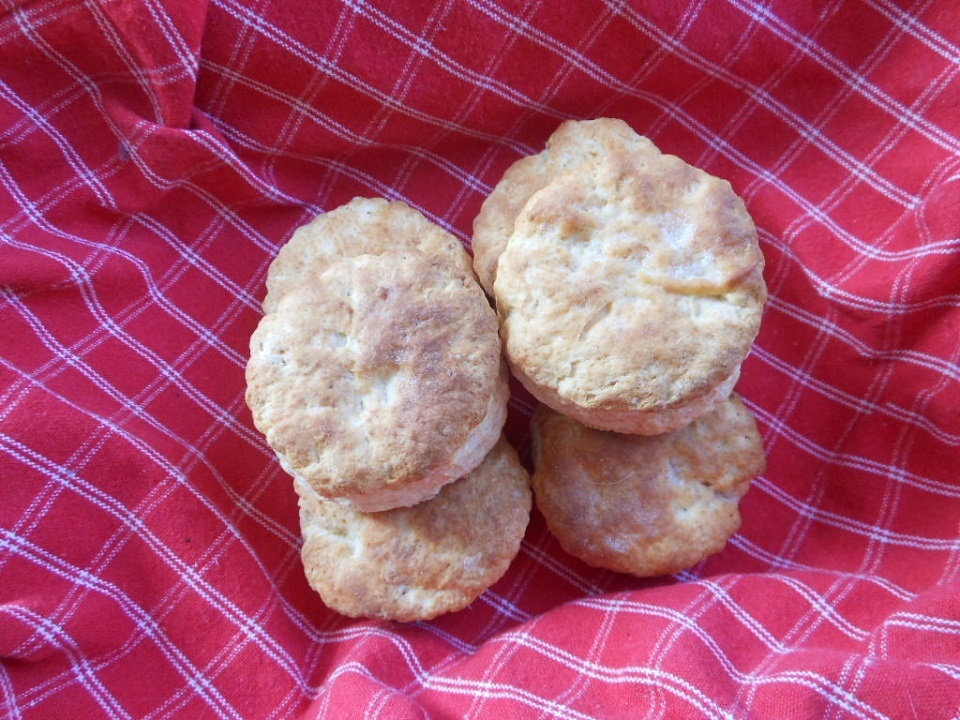 Buttermilk Biscuits
Fresh hot flaky biscuits are a delicious side to a meal.
With a little practice, they are also quick and easy to make.
There are just a few tricks to making them come out light and flaky.
First, the butter must be cold when you 'cut' it in,
and second, don't knead the batter too much when
you are getting it ready to roll and cut.
That's pretty much all there is to it.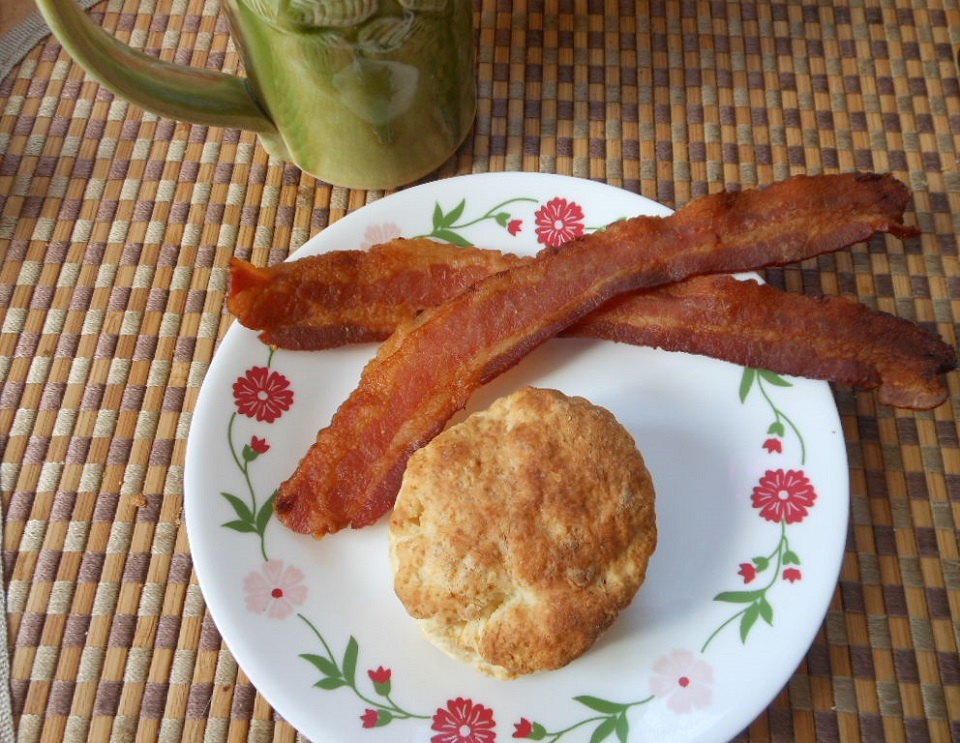 Ingredients:
2 cups flour
½ teaspoon salt
3 teaspoons baking powder
½ teaspoon baking soda
3 tablespoons butter
¾ cup buttermilk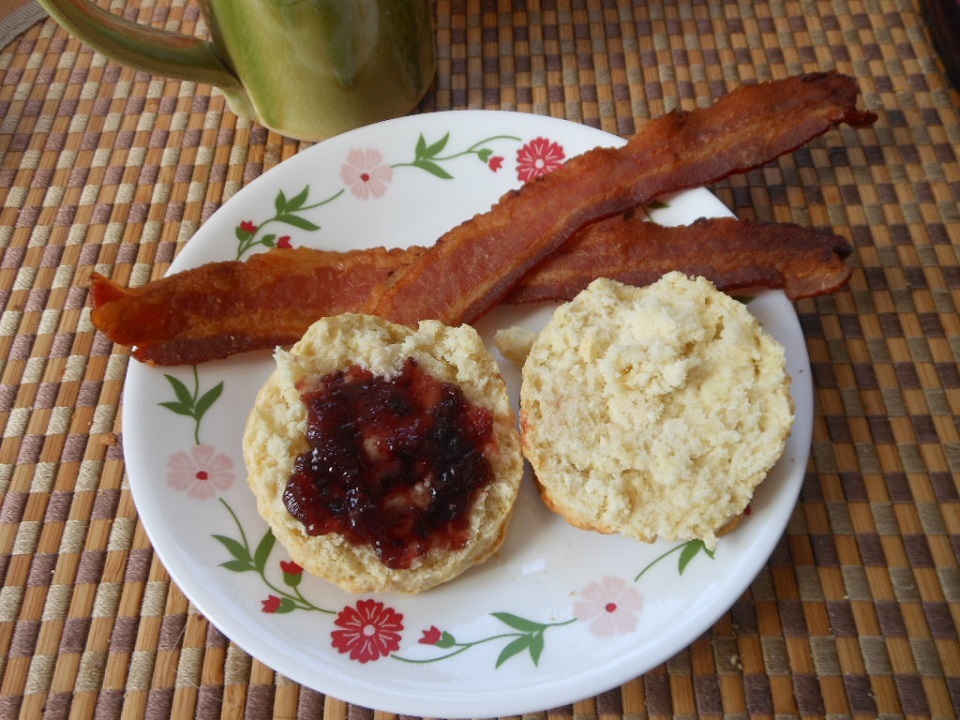 Method:
Sift the dry ingredients together into a bowl.
Cut in cold butter (with pastry cutter, 2 knives,
or your hands). When the mixture looks like
coarse meal, add the buttermilk and knead lightly
floured board. Roll ¾ inch thick and cut.
Place on a parchment lined baking sheet and bake
in a 450 degree (hot) oven for 12 minutes.
Dab the tops with butter and serve hot.
( 興趣嗜好|烹飪烘焙 )