SJC Class of 1975 往來無白丁
2012/12/31 17:15:24瀏覽1741|回應0|推薦0
I take great pride in being an old boy of St Joseph's College, 7 Kennedy Road, Hong Kong. Founded in 1875, my alma mater is one of the, not only, oldest, but also, best English schools. In the album are photos of gatherings and reunions with classmates. Many of us were the last batch of Primary 5 entry in Sep 1968, we were also the 1st batch to use the then newly built Primary School on Wood Rd, Wanchai. We sat the HKCEE in 1975, the centenary year of SJC.
In starting my 1st blog on UDN, I've included 13 photos taken in the last 10 years. Greying & ageing r plainly & sadly evident. Amongst my classmates r many high achievers, academically : 5 full professors, 11 Doctors/Dentists, 5 PhD and well over half a dozen Master degrees; whereas professionally : partners of professional firms, directorate-grade govt officials, and annual report-named officers of listed companies.
I'll update & revise this entry & the album with further additions from time to time.(27 pics as at 1 Nov '13)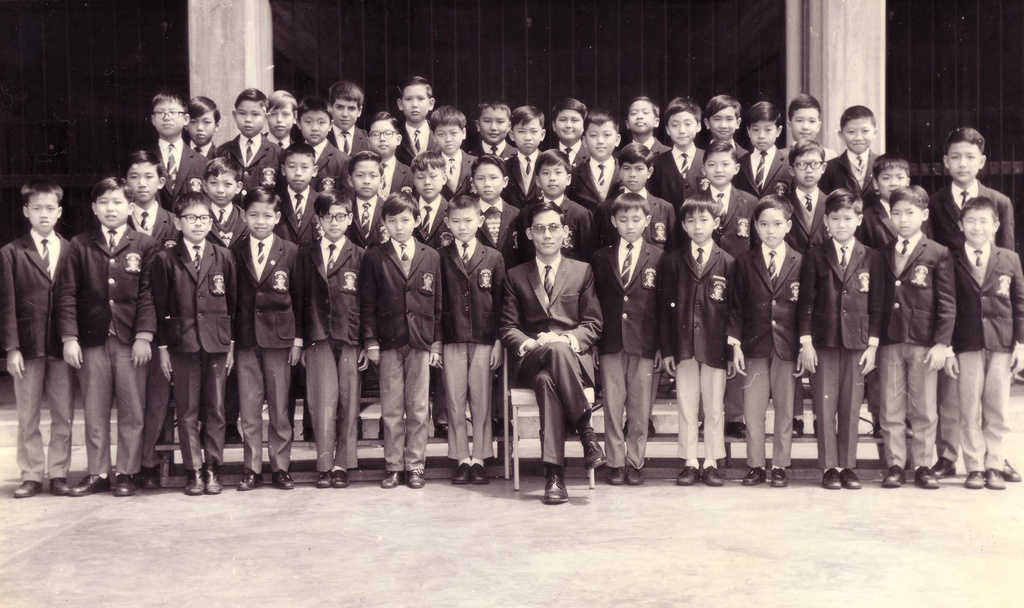 ↑ P5A 1968-69 F3B 1972-73↓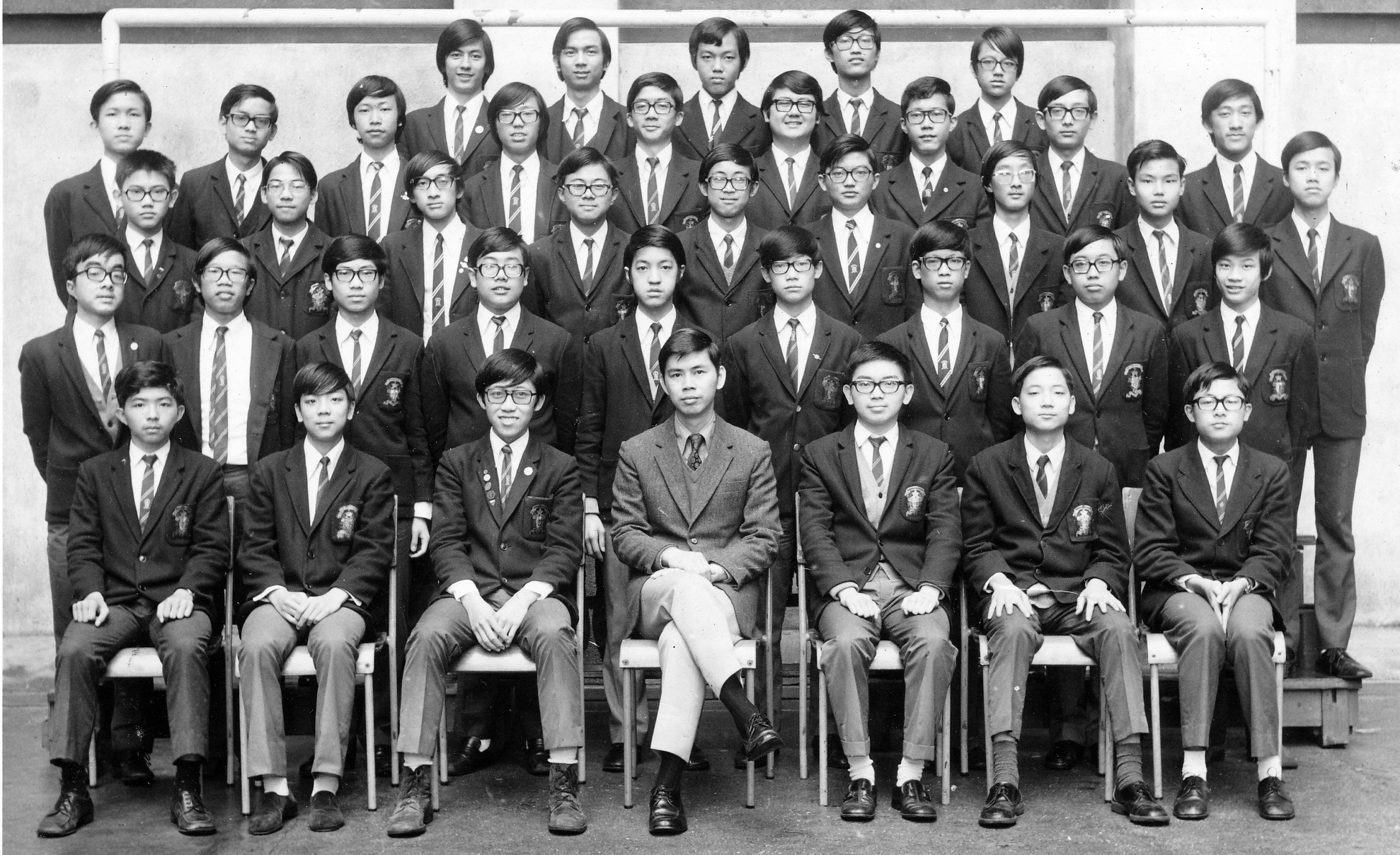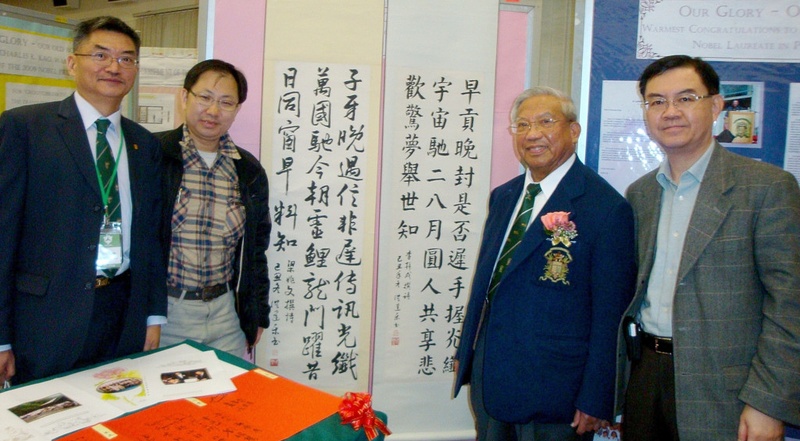 2010年母校135週年校慶邀請剛獲諾貝爾獎的師兄高錕教授主禮。余有幸与师弟Rocha警司一同负责保安。照片中的诗作乃高錕教授的同窗祝贺他获奖而作。其中右边七絕乃李幹城師兄(右二)所作。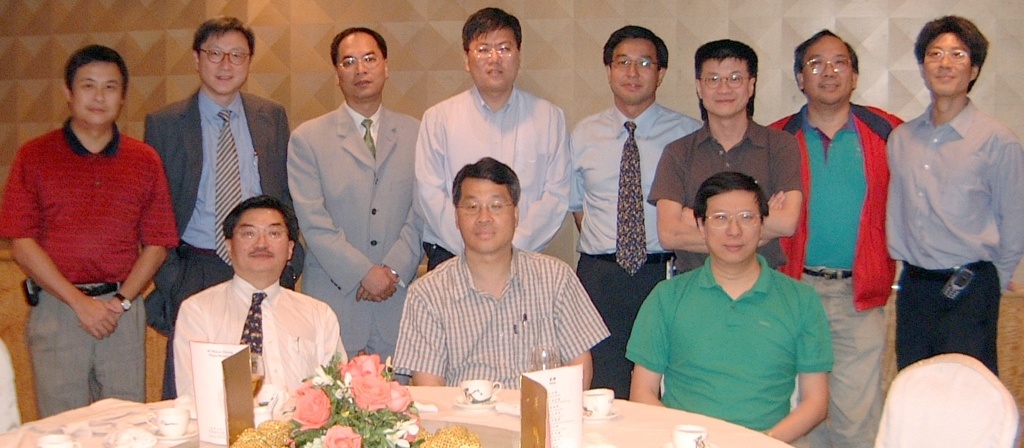 上图为02年9月,下图为12年12月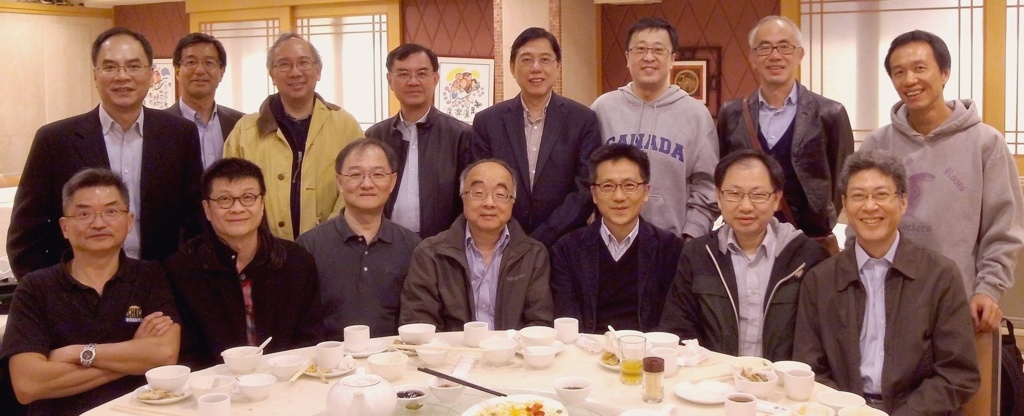 點擊以上照片可看相冊內更多相片。Tang Lok making his 1st appearance. Clicking the pics below will see the full-size pic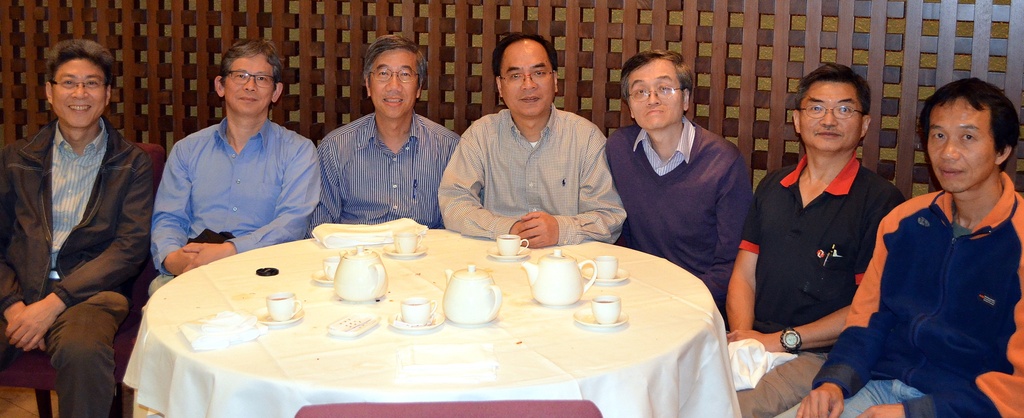 In 2013, we've re-discovered many long-lost guys : CA Sheh, Morgan Wong, Allan Ko, Peter Ho, Dr Mak Wai-Ming, Lee Kam Chi, AuYeung Fu-On. Some others r re-connected but hv not yet made their appearance.


Copied from Bernard's email : "Here is a much better photo sent by Andrew Li please upload into your web for our classmates to share our first (known) wedding of the second generation."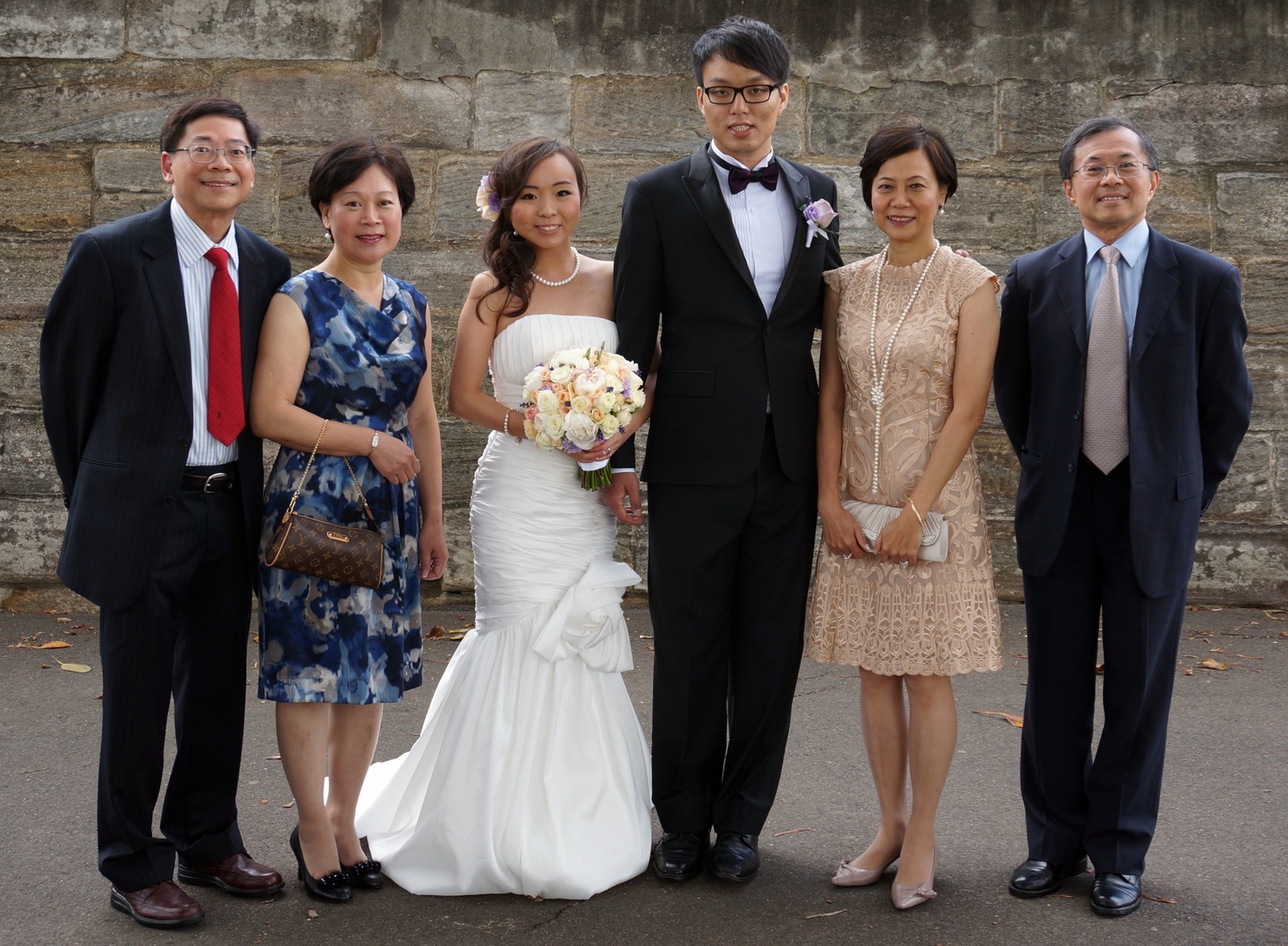 In fact, Prof Lee has always raced to the front, not only was he one of just 4(out of more than 200) who had come 1st in the whole form, he was also one of the 1st amongst us to get married (at least his wedding banquet in 1984 was the 1st one I was invited to by any classmates). now he leads again in becoming father-in-law.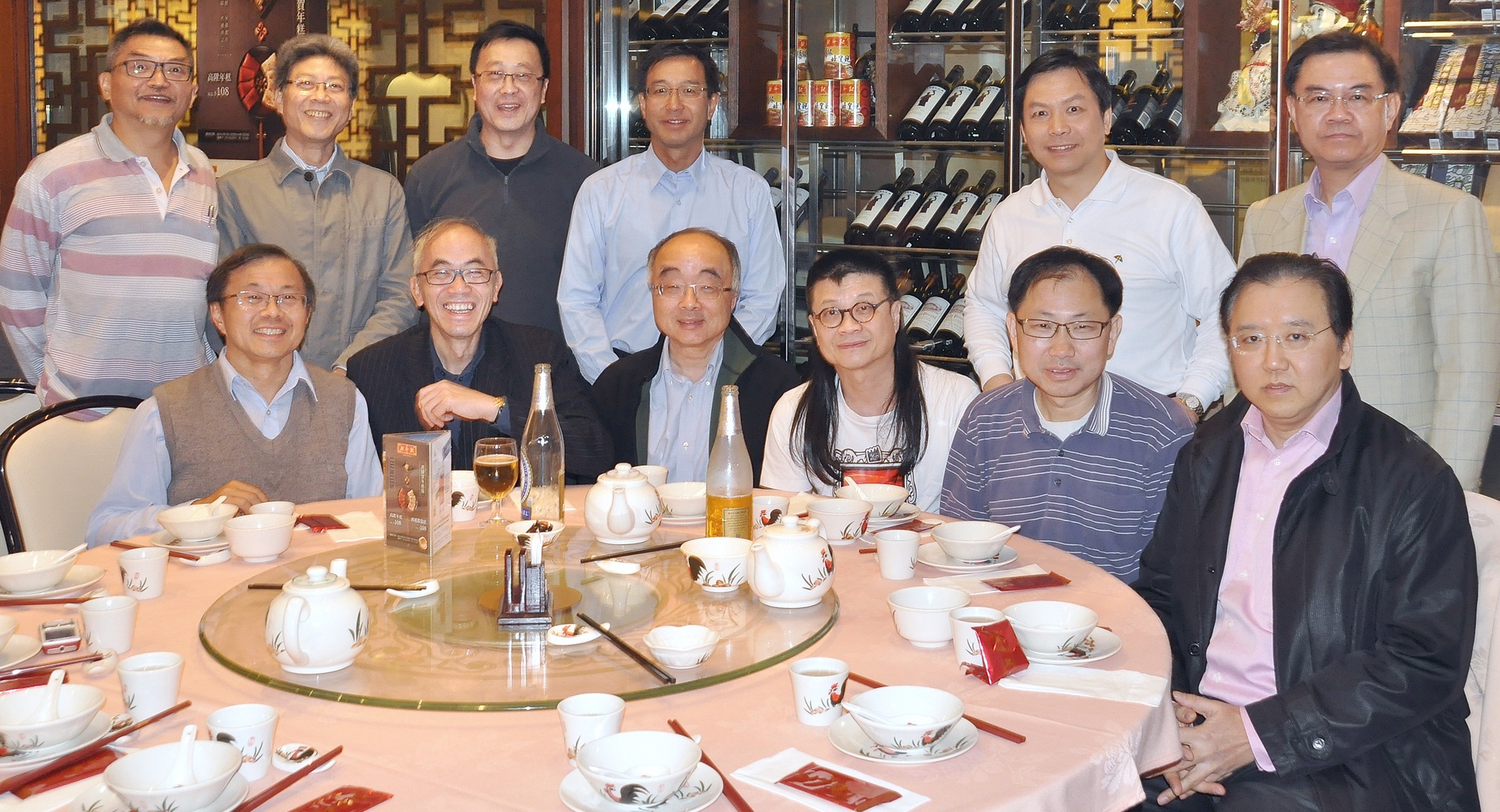 On 30/5/14, 22 turned up tho' yellow left early & was not in the pic below.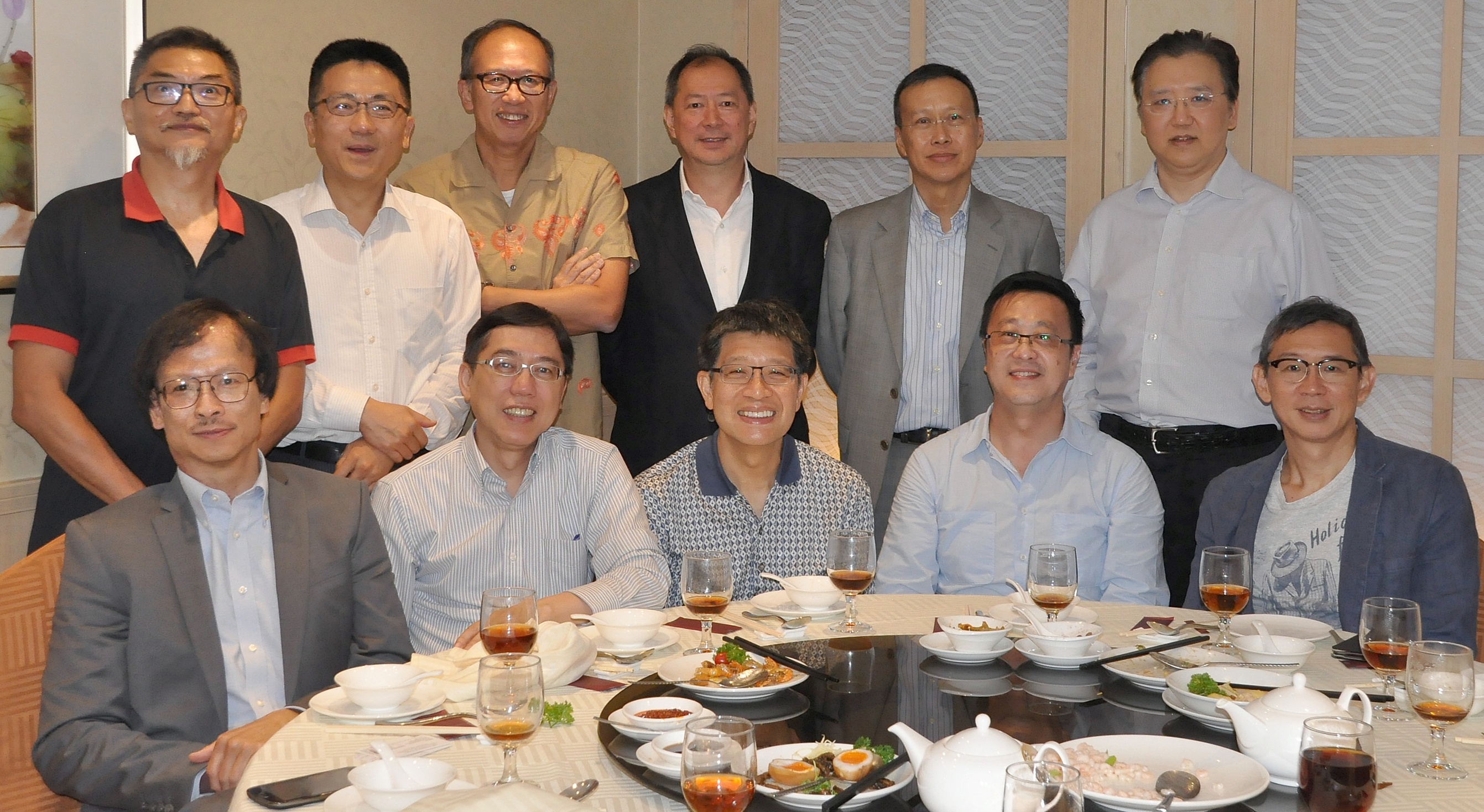 We r glad to re-connect with余劍明教授& Charles Chu after decades; and Frankie Wong who's last re-union with us was in the early '90s.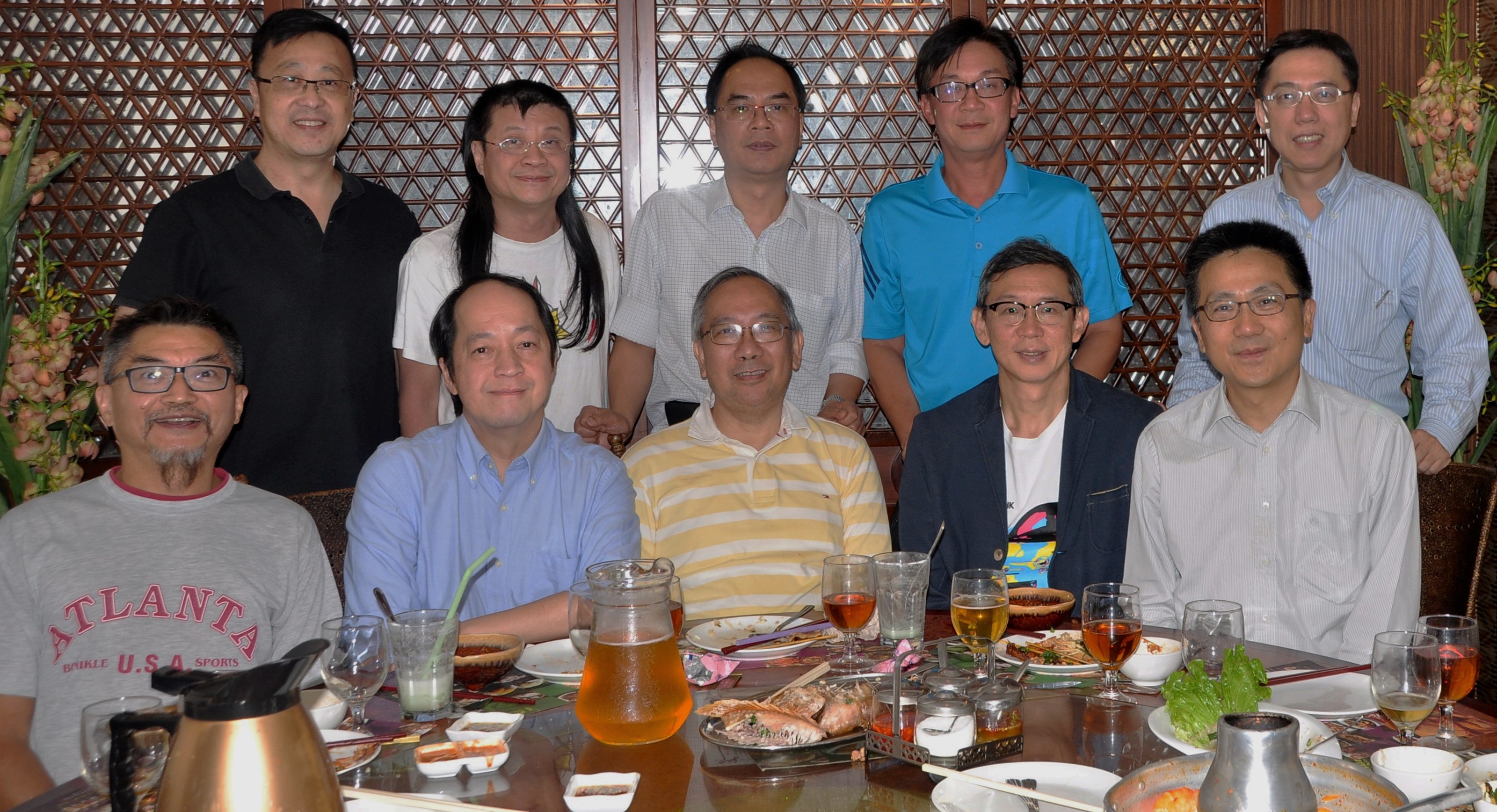 Pls click here to c the album(44 pics as at Nov 2014). Clicking the thumbnails here will lead to full-size pic.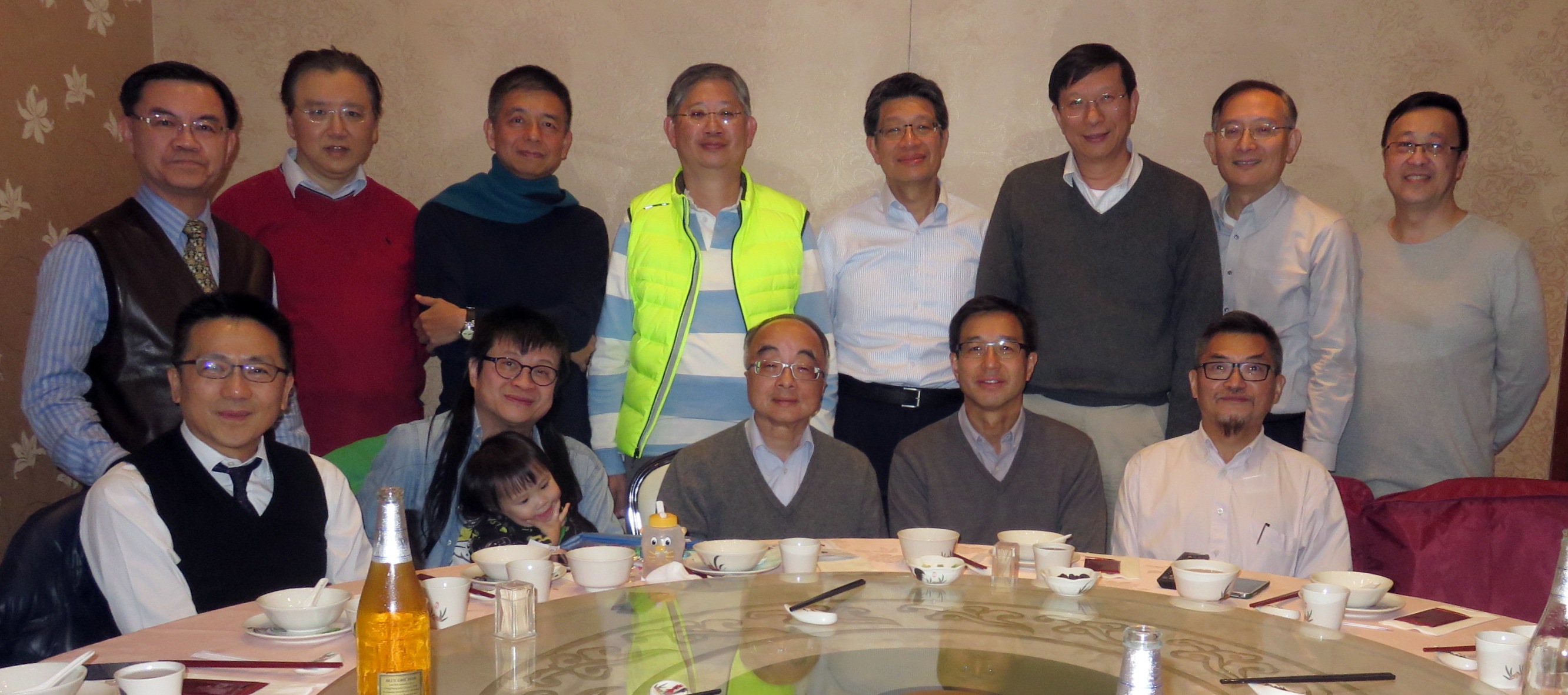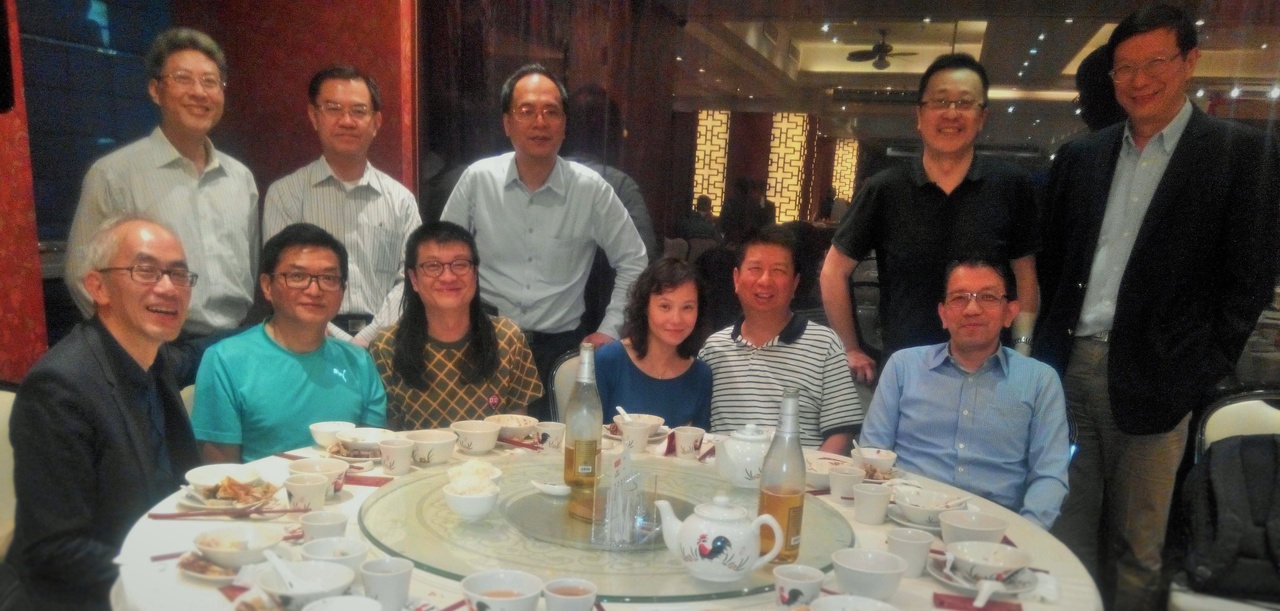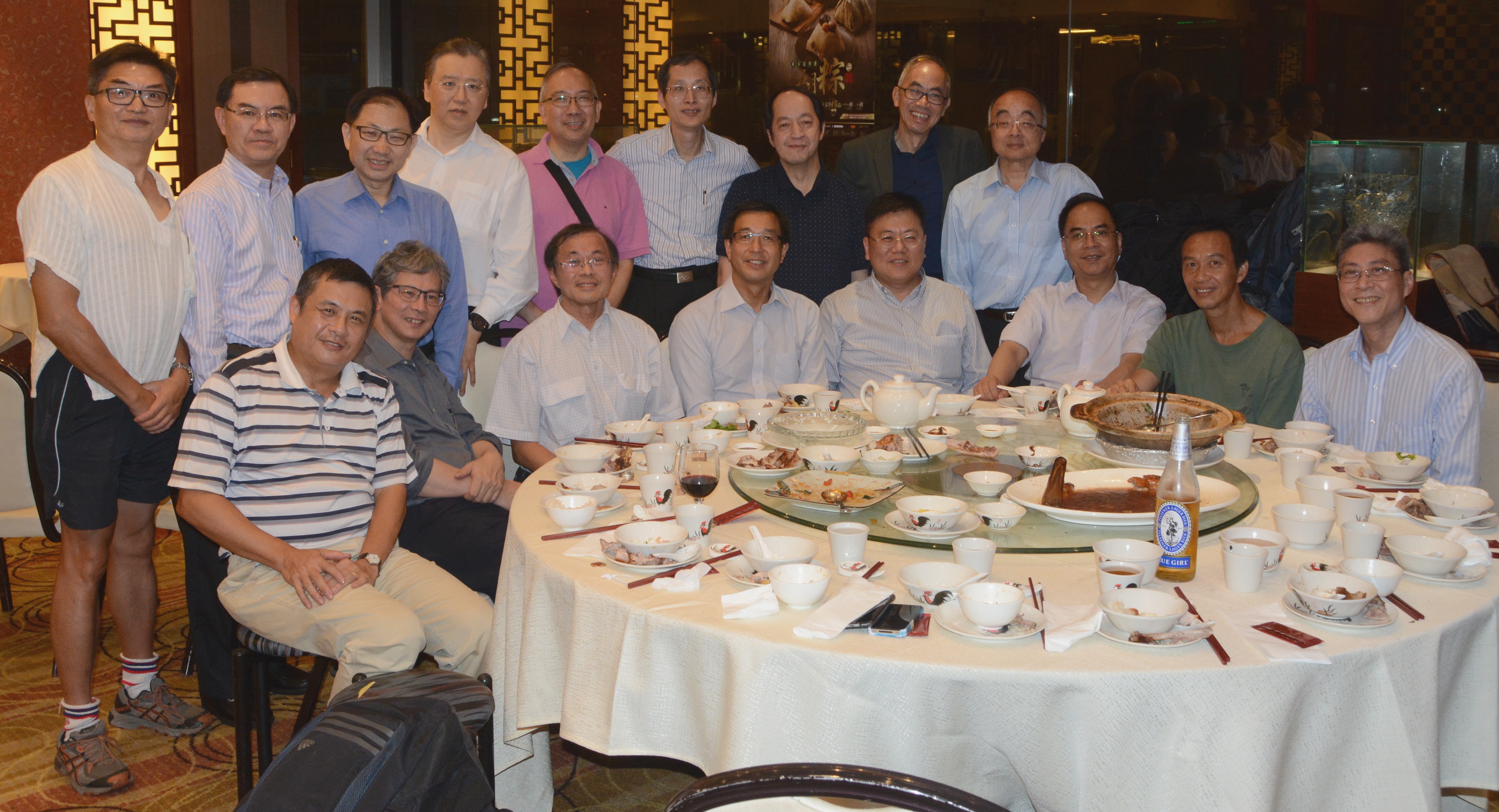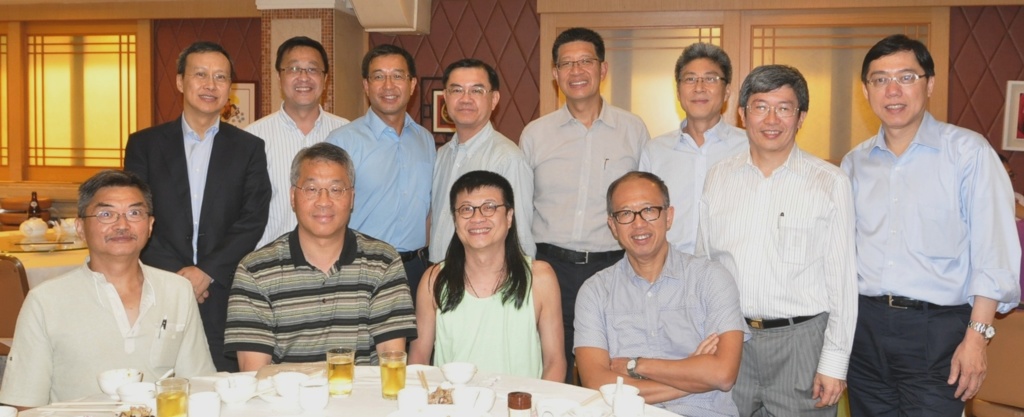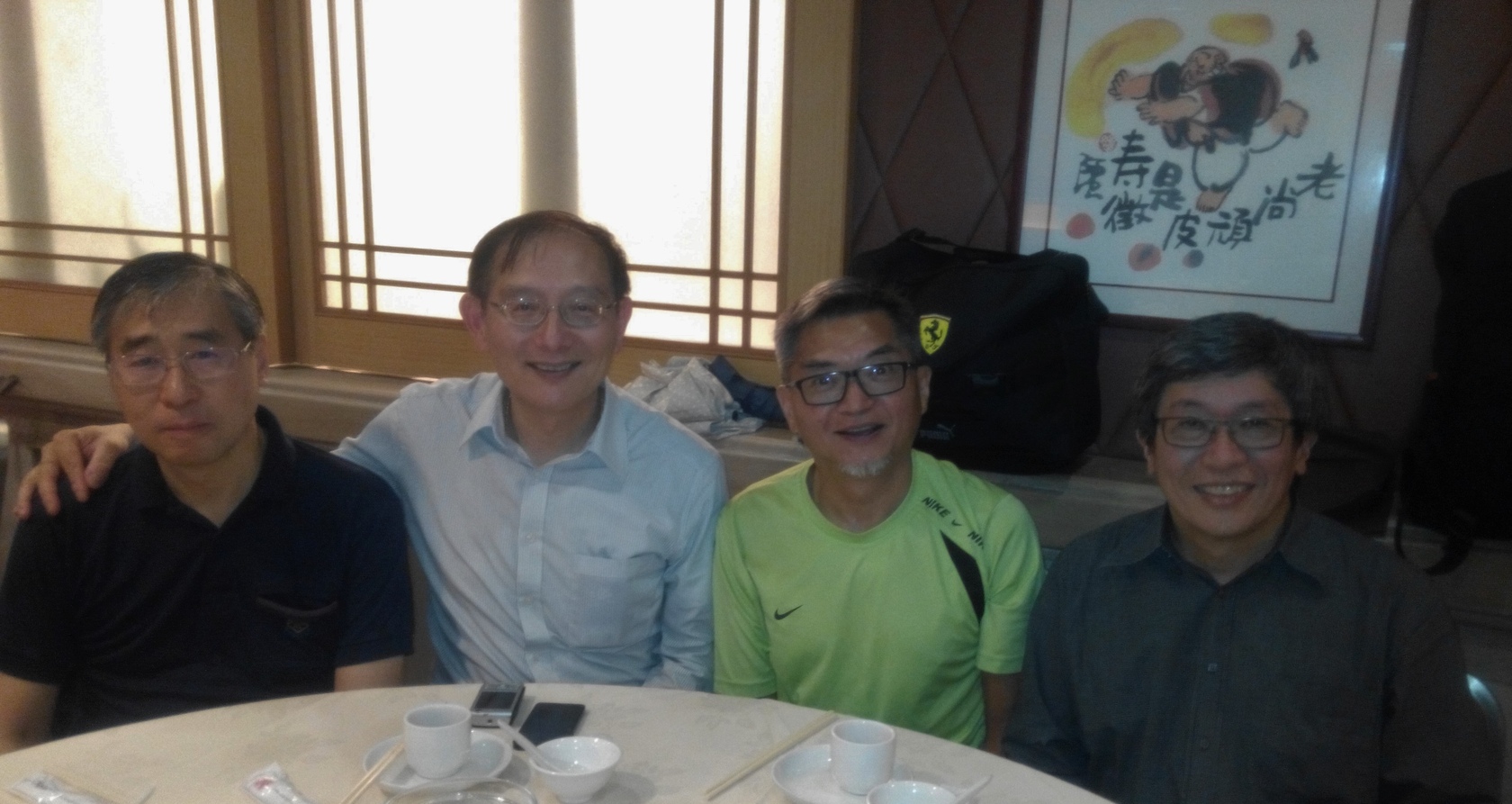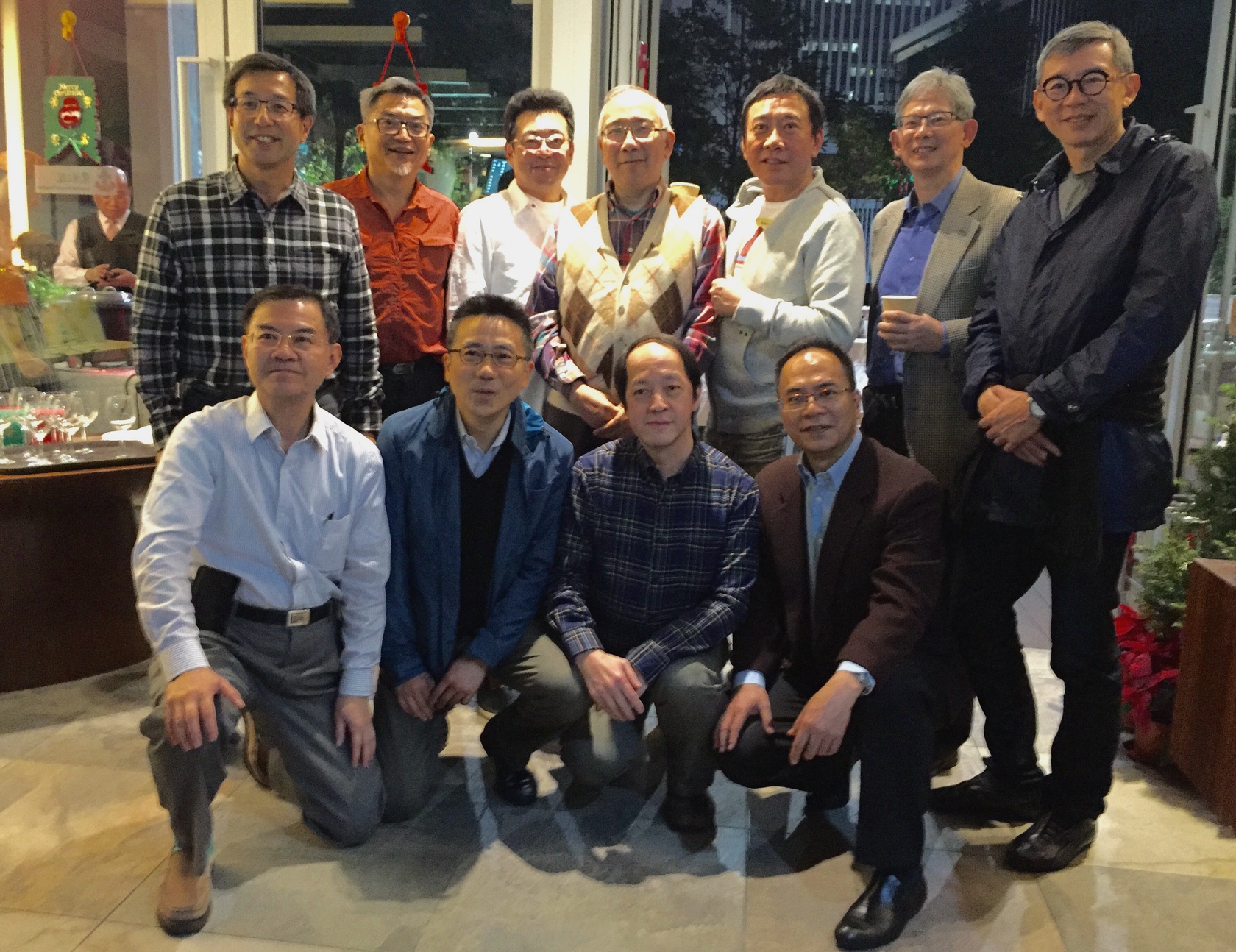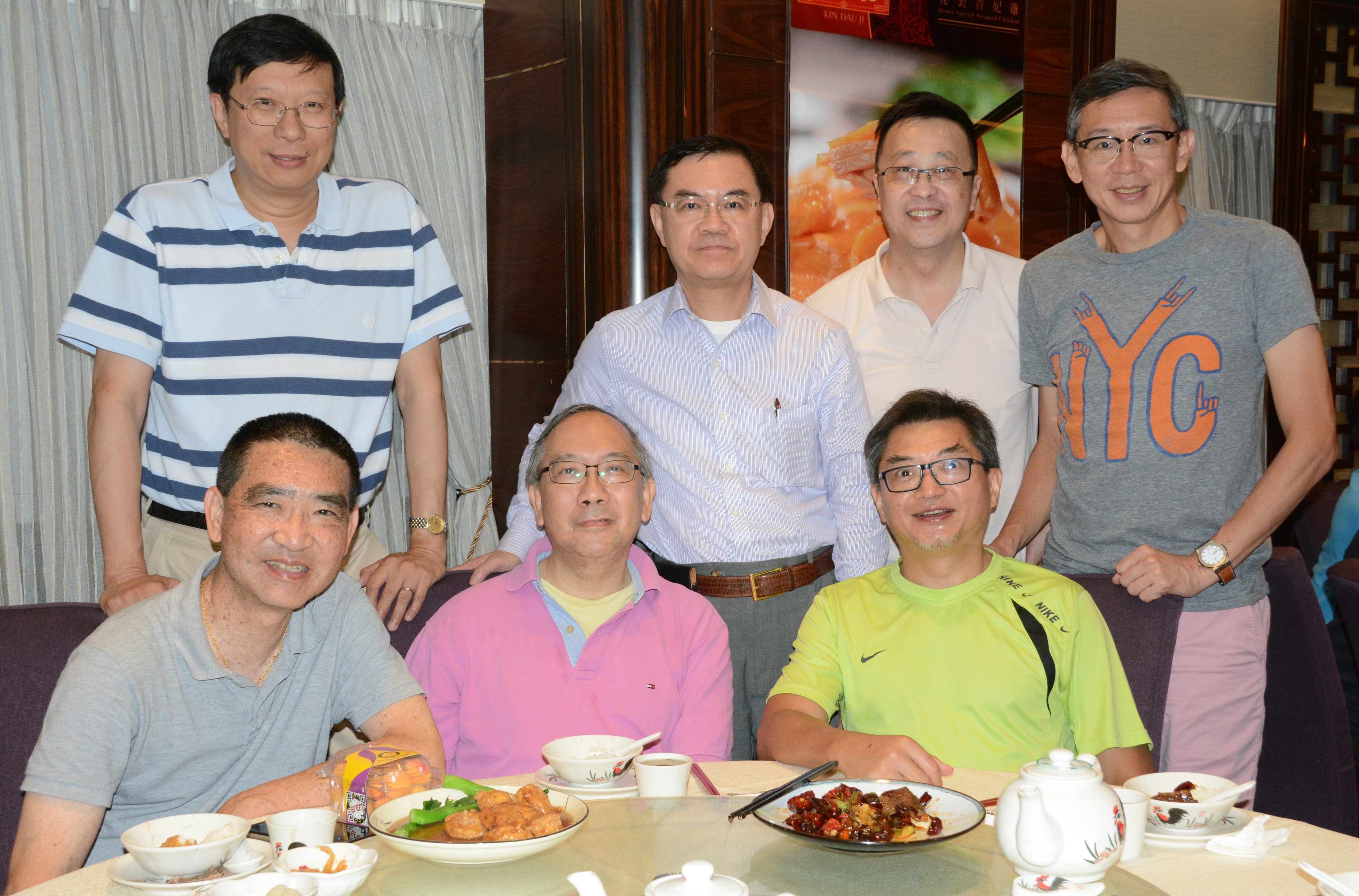 In Nov 2015 we held a 2-day event to mark the 40th Anniversary of our taking the HKCEE in 1975, a dedicated blog entry was made separately, pls click here 會考40年聚會 + SJC 140th. Those who attended the 140th Gala would have seen a video clip of ballroom dancing, one of the star dancers was Victor Tsui who made a "low-key" visit here in early Nov(right pic one row up).
Just b4 2015 year-end, we caught up with Andrew Tong 唐熹明, what a pleasant surprise, above left pic.
A few "new" faces making début on this blog : 鍾浩然, 馬以明, 余晨風, Andrew Chow below left & Dr Tony Kwok below right.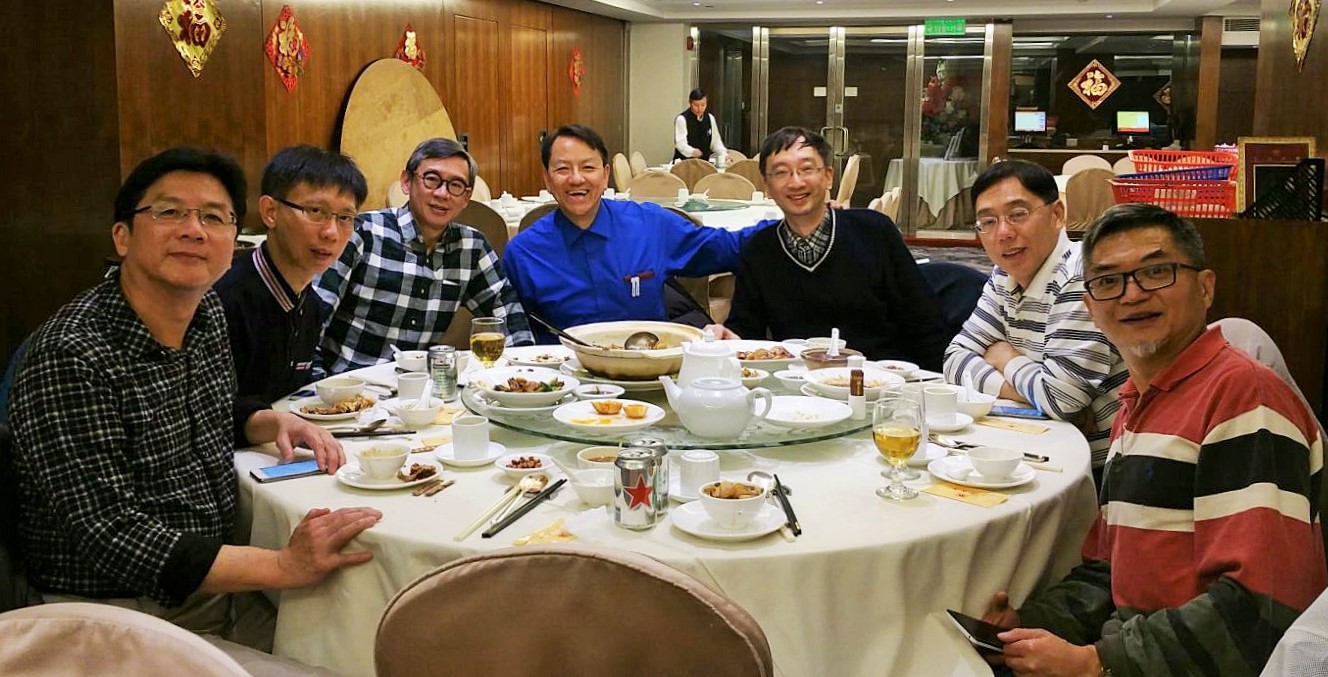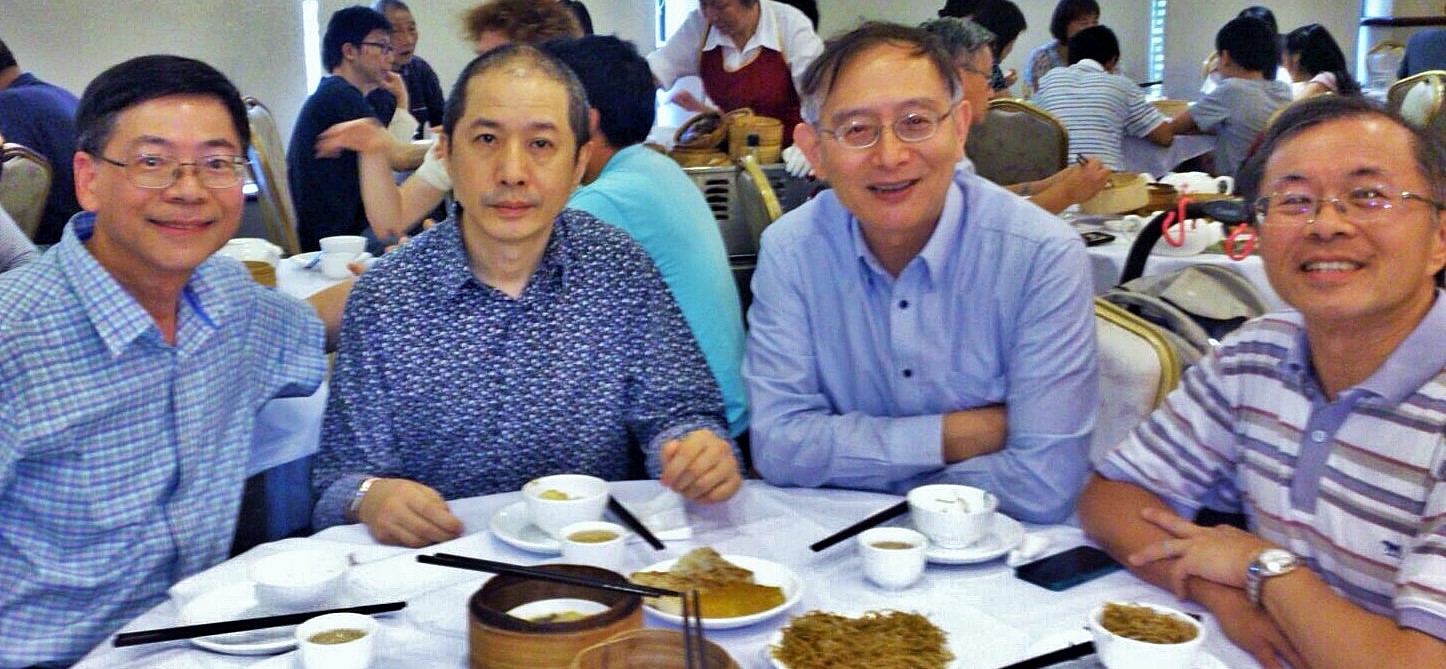 請點擊上面縮圖到相冊放大照片。在2016年2月相冊內有相片59張。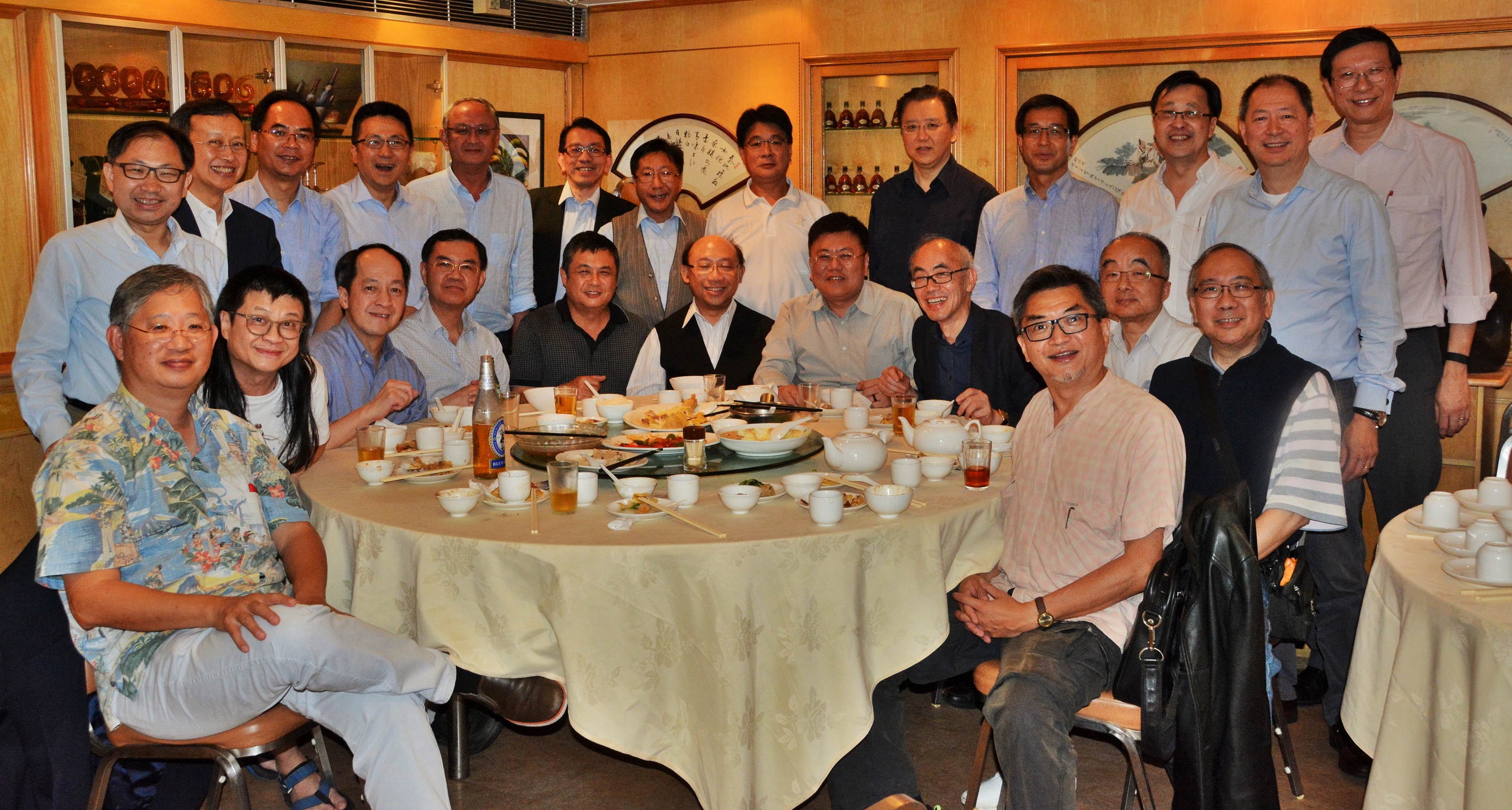 2 pics taken in Toronto, Aug 2016, below. Lawrence Choi, Edward Luiz & Carl Tang shown here for the 1st time, with 2 '74'ers.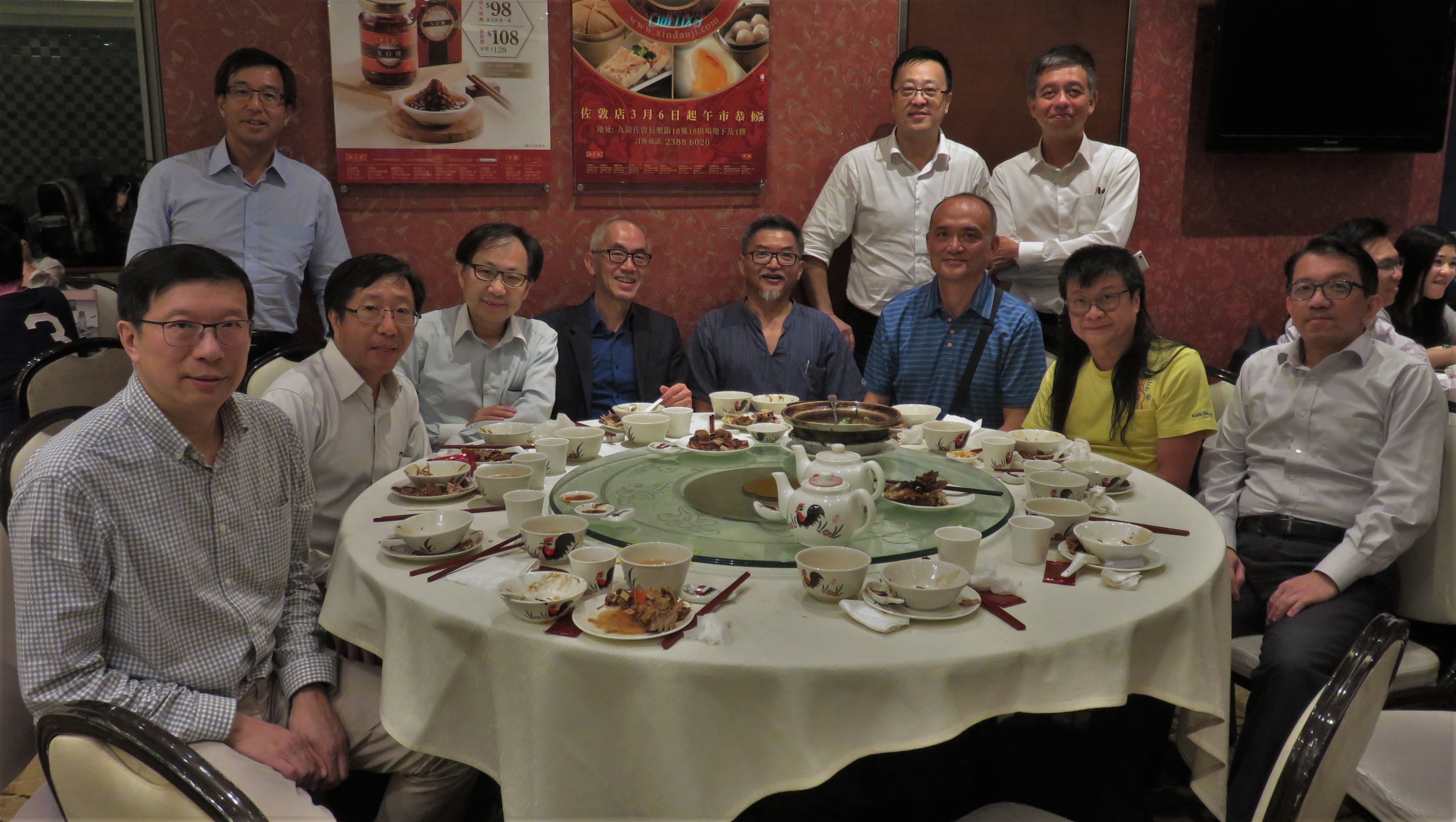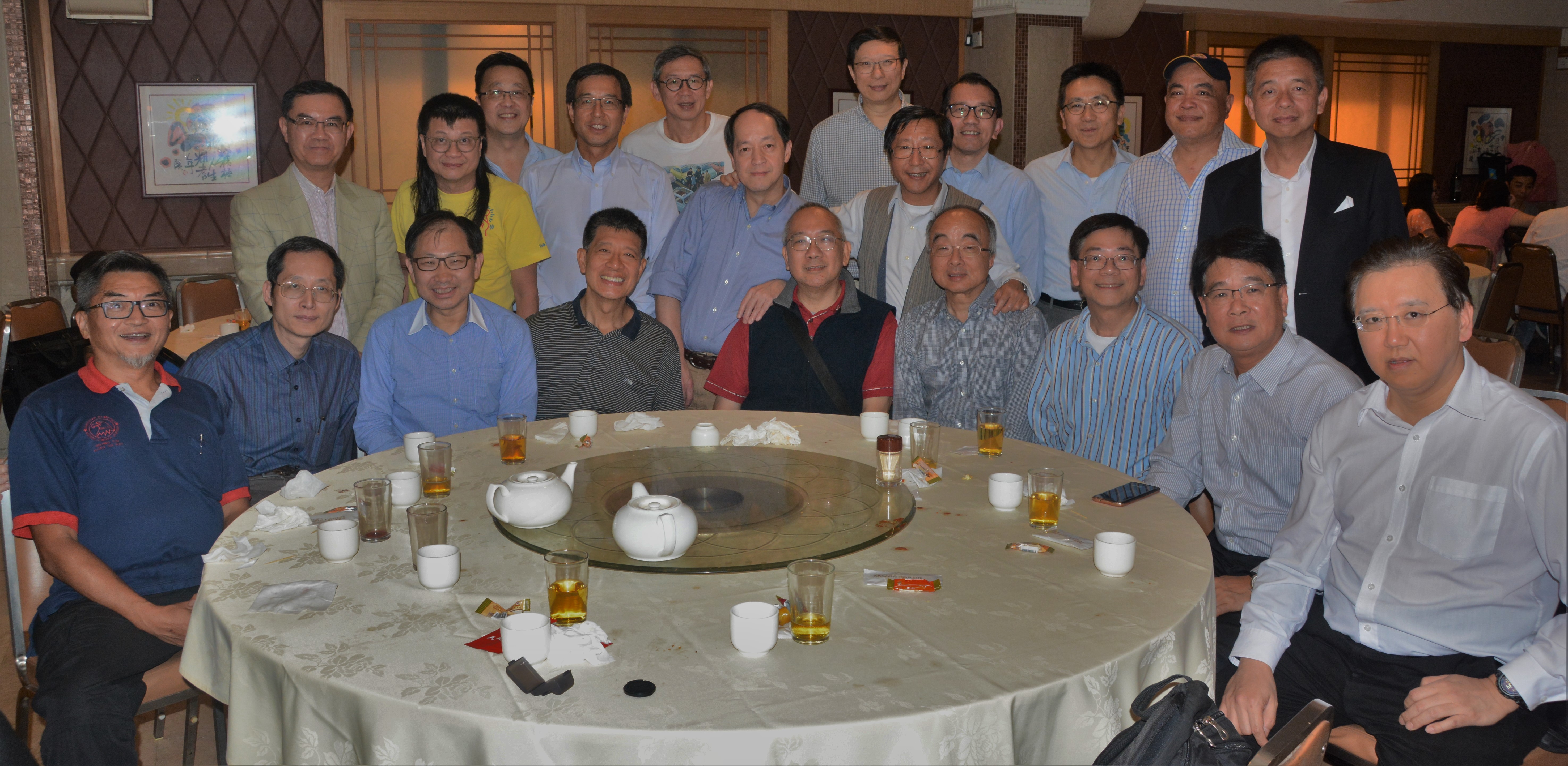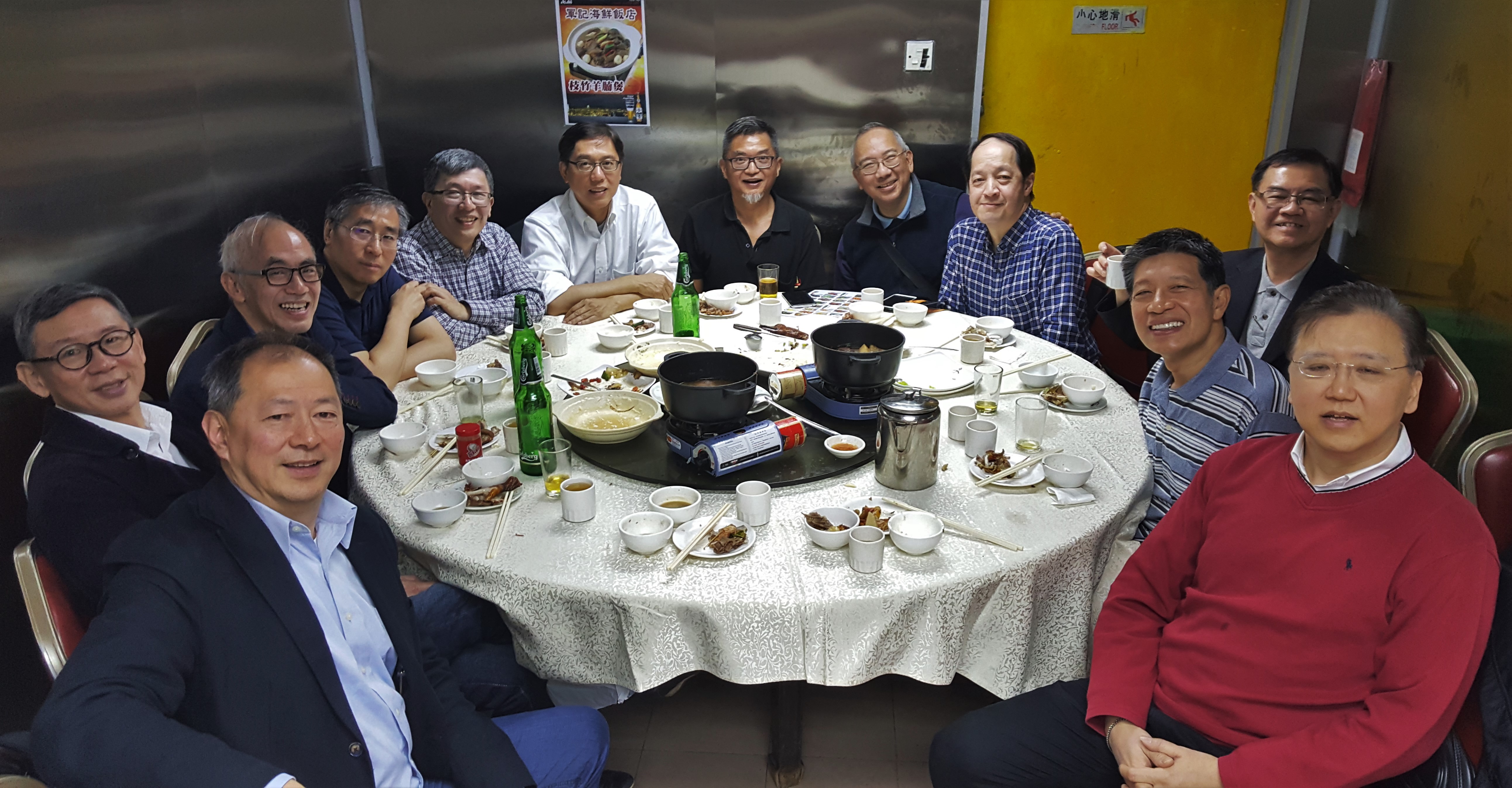 上面3幅是16年10、11、12月。下兩圖也是12月, 是繼2014年12月後再一次同一個月3次聚會。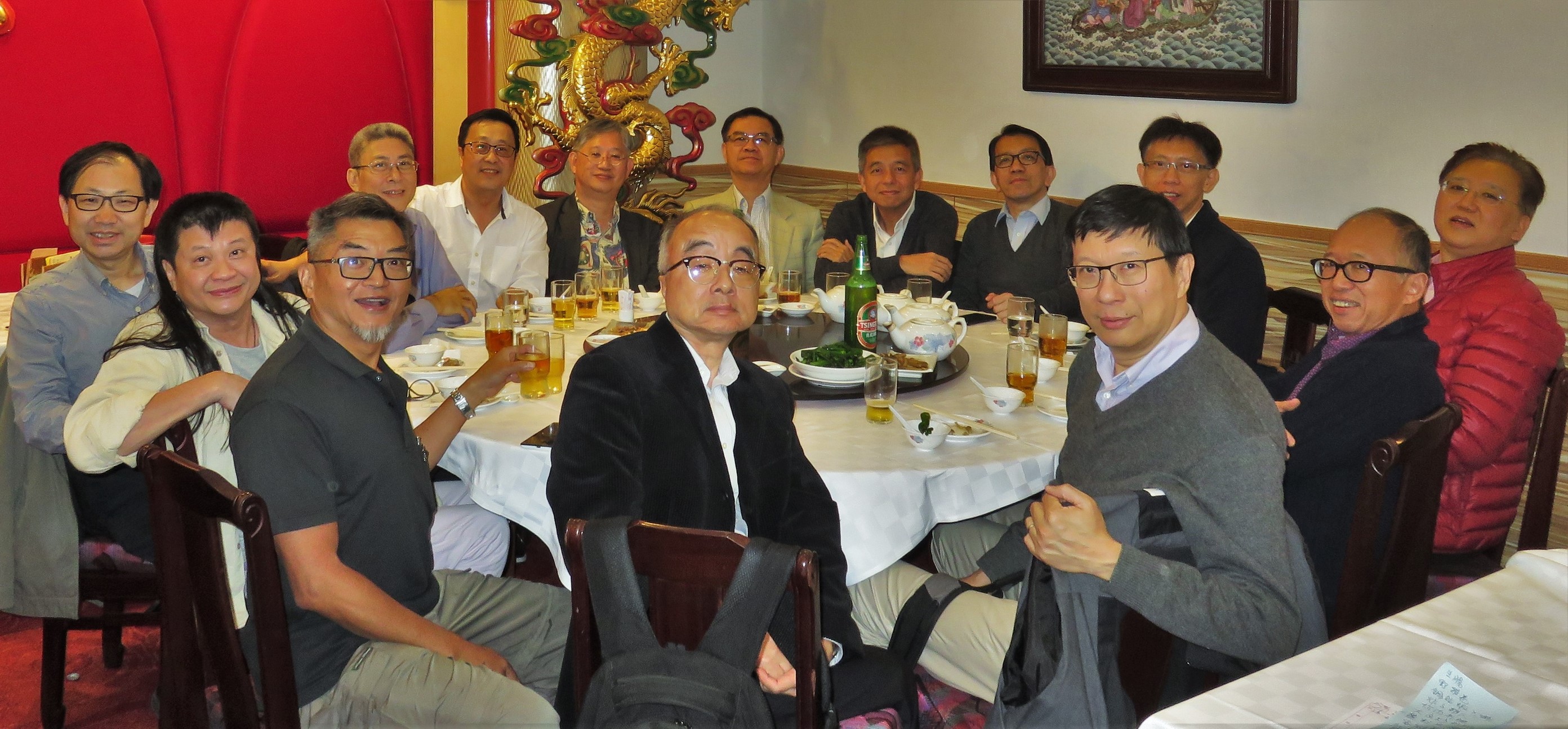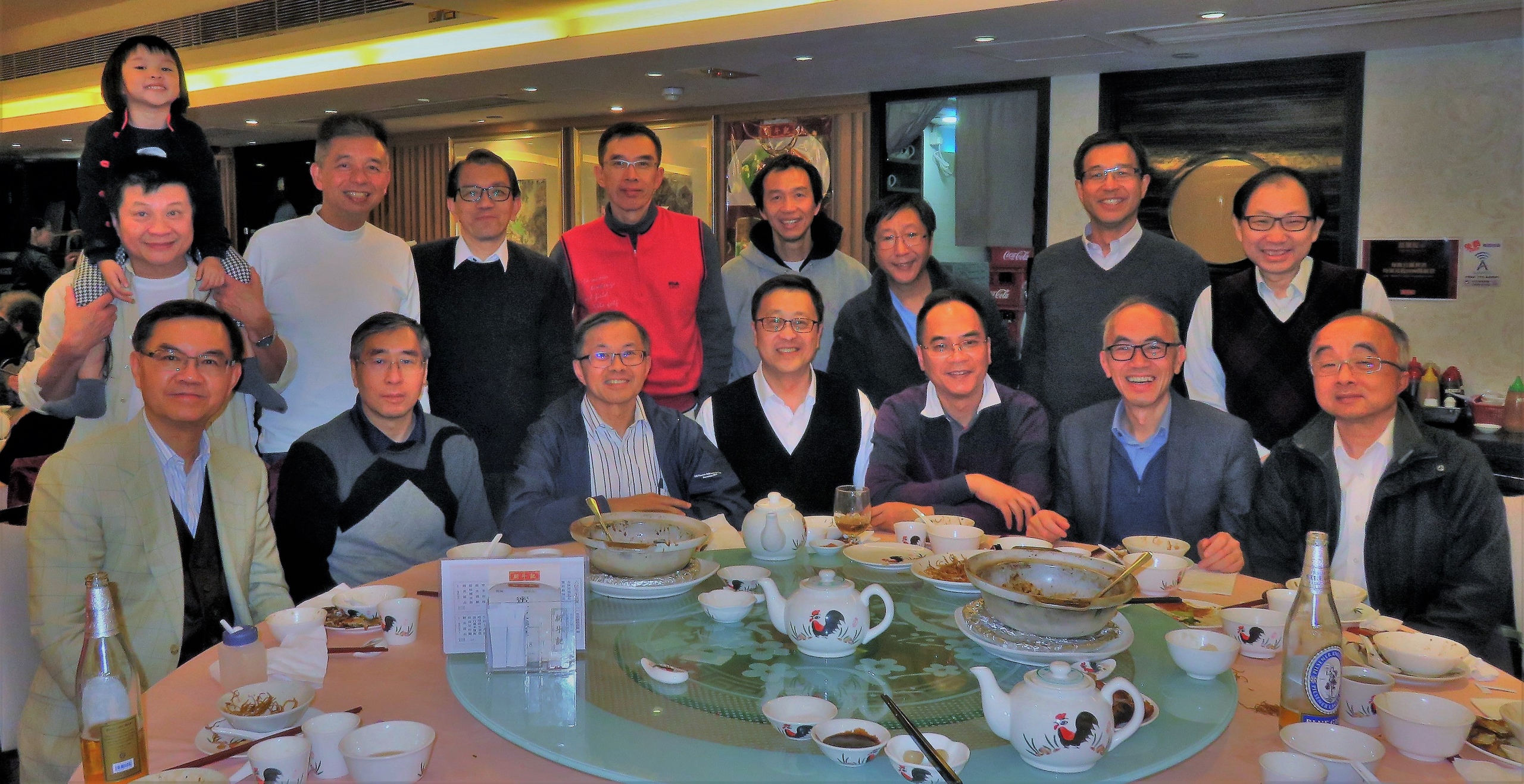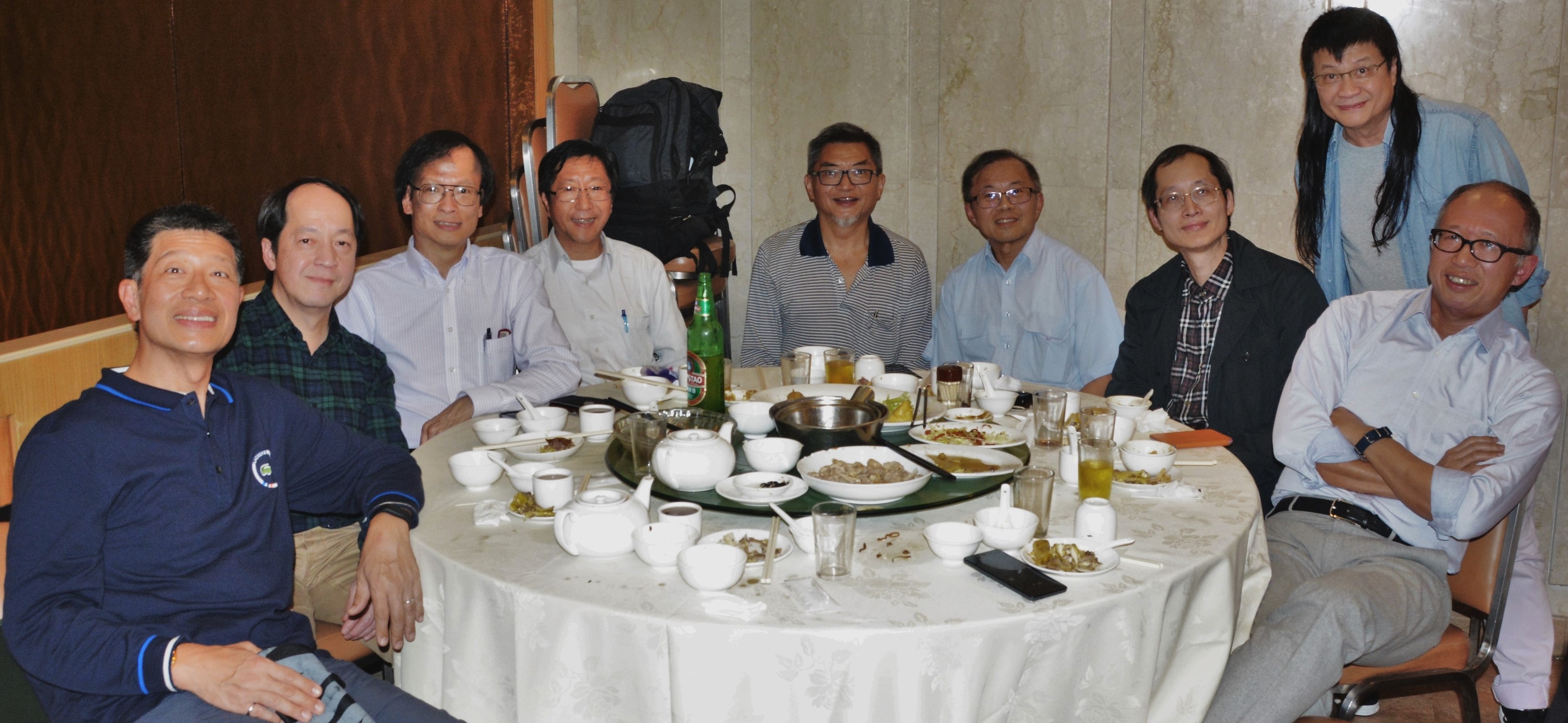 2017年1月上半月又分別有余劍明教授及歐陽貫宗牧師從美國來香港跟各同學聚會。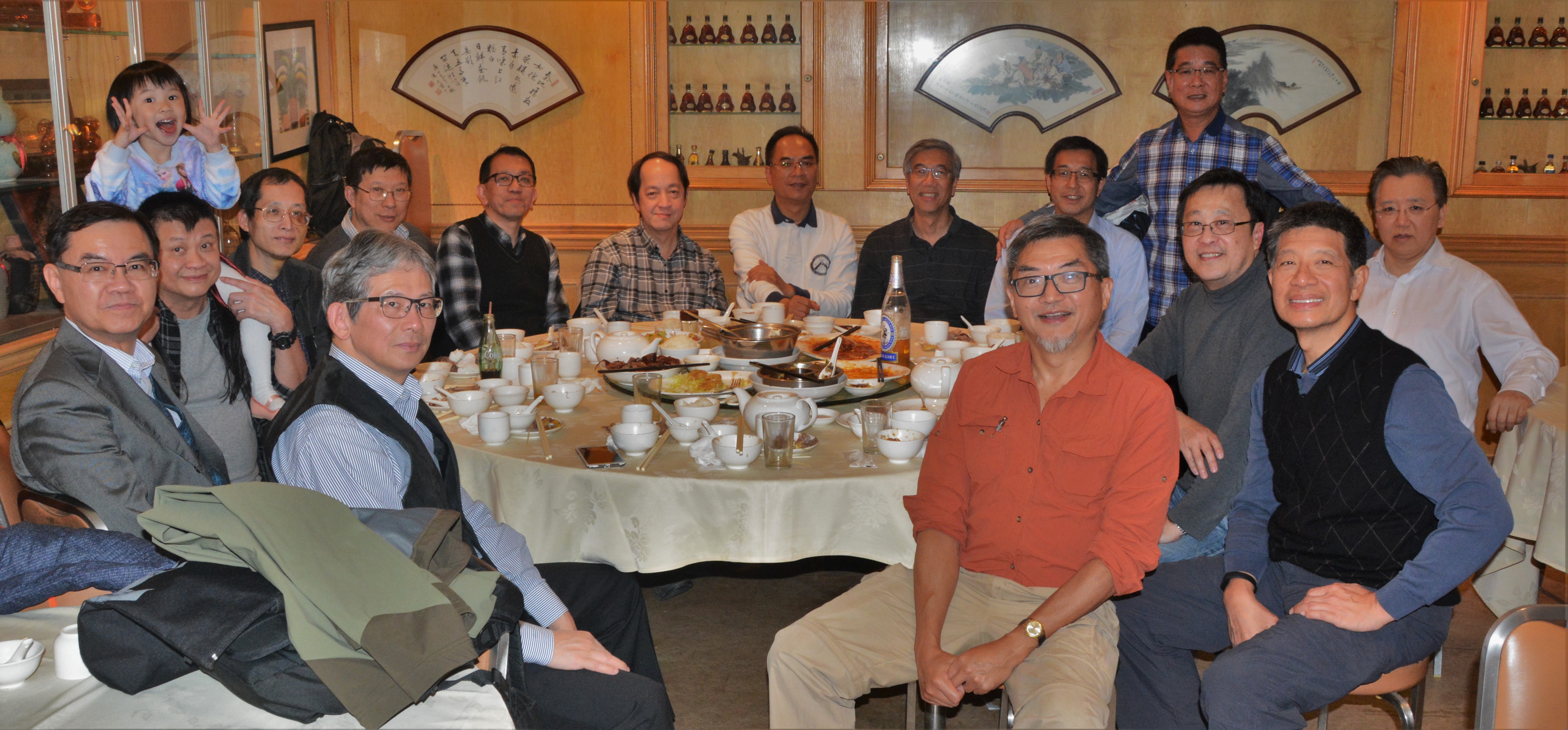 ( 不分類|不分類 )