Hate or Just Love Thy Neighbors (2) New Neighbors
2014/03/06 08:46:39瀏覽728|回應0|推薦13
前文請參照:
〈Hate or Just Love Thy Neighbors(1) Chapter 1. That Girl and her parents〉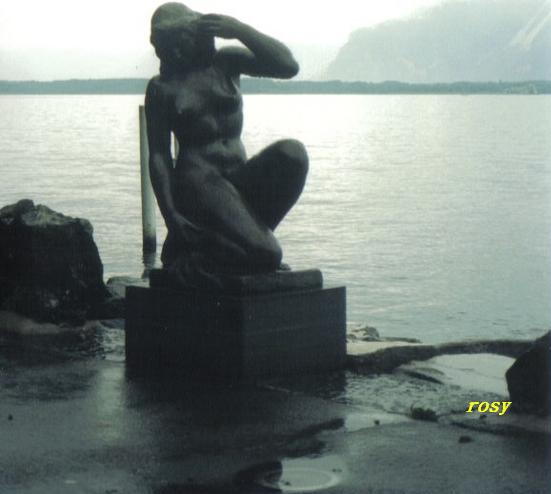 Hate or Just Love Thy Neighbors
Chapter 2. New Neighbors
As being Cindy's best friend, I went to the villa in such an incredible situation.
She told me to act like a real post officer; however, I was just a student and did not know what to do next. By the way, she rented a small house nearby that villa her parents stay.
2 months ago, Cindy made a plan for her parents' "happy reunion"; I involved in, and have been getting involved in so bad ever since.
Cindy said, "You will help my parents to be together. They hate each other and this summer my dad and my mom will stay in the villa for celebrating my 20-year-old birthday; their marriage will officially come to an end by next month, I will do whatever I can to stop it, and you will help me in this matter. Although we are the only ones that know that!"
I asked her, "Why me?"
Cindy said, "Because you are a young, lovely oriental female with virtually no personal ties or boy friend."
I got confused at the very beginning, but later she told me that her mother Lavern's "close friend Jacques" will visit this villa this weekend for Cindy's cool birthday party and her father's attractive secretary Margot will drop by later.
What really grabbed Cindy's attention, though, is how her parents managed to schedule their dates they were about to develop deeper relationship.
"Your parents may have happier life with their dates, what are you worried about?"
Cindy replied, "It's just a feeling. My dearest Rosy, mom seems to get married with Jacques. Jacques is a wild card. He said himself that he's coming after them. Please help me dealing with this problematic man."
"What's his problem for?"
"He's much younger than my mother and knows how to flirt girls. Just a playboy that wants to idle around with women all day long. He's not suitable one for my mom. I think he'll not be faithful to a long term relationship with my mom."
"Really? And what your prey tell, are you basing your intel on? Perhaps I can't help figuring things out with this Jacques."
"The only thing Jacques wants to have from my mother is her money. Will you accept such a step-father on contingency? We can't counter him without intel. Your mission is to find out whether my mom wants to get married with Jacques or not; and, even if he's having her heart, it would not be a quid pro quo deal."
"So?"
"It's a protection mission and you'll be activated for this op. You are clever, watching deep, having everything under control, just lay low and you'll find a way to help me and my parents."
Just as Cindy said, we have this summer for fixing the broken couple.
That's a cloudy Friday afternoon and I had well received the parcel purchased from an internet store. There's one set of postoffice uniform and I put it on right away in the small house nearby that villa. Suddenly, the door bell rang.
"Salut! Ne Lavern Brook vivent ici?" (Hi! Does Lavern Brook live here?)
At that very moment, I opened the door and saw a french white guy with bright green eyes, black hair, warm smiling face, and develish good looks, well, he's sort of a handsome young man, too handsome for women to resist at first sight.
All of a sudden, I forgot all the french words and could not understand why he burst out a laughing.
"Je parle un peu français..."(I speak a little french...)
He said, "I am Jacques. Nice to meet you, officer. Cool uniform, are you really a post woman here, costume-playing an officer, or just a part-time worker? "
I felt that Jacques was staring at me too much. So I just nod my head and smile. I guess I've never been so good at shaking hands while meeting Jacques.
I replied slowly and carefully, "Lavern Brook lives in the villa with red brick in the woods. I just moved here the day before yesterday due to my summer vacation. And I will be a time worker in the post office located in the Atoinette city hall center."
"The new freedom of my new surroundings, being so much closer to nature, made me feel more relaxed and loose immediately, especially with such a cute post officer nearby. We may as well be good neighbors in this summer."
I just dazed and felt confused with his words.
He then waved hands, drove his gray Bugatti down the road toward the woods.
(代ROSY貼,待續)
( 創作|浪漫言情 )