Gunther's Modern French - A terrible experience (Singapore)
2015/05/29 09:26:06瀏覽739|回應4|推薦28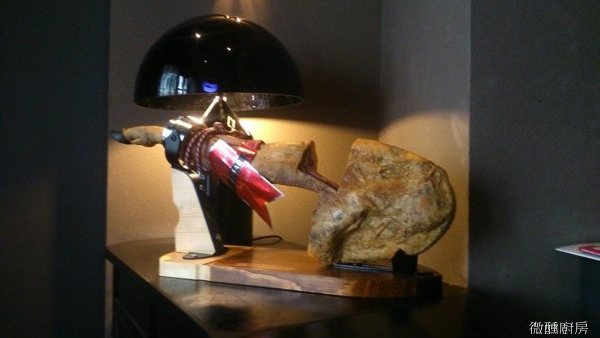 I went to Singapore for a business trip last week and made reservations for two restaurants to enjoy my leisure time. Jaan & Andre are my favorite, but Andre was fully booked last week, so I checked my second choice - Iggy's & Gunther's . After survey several blog on internal, my final decision was Gunther's.
| | | |
| --- | --- | --- |
| Restaurant | Jaan | Gunther's |
| Date | May 16, 2015 | May 18, 2015 |
| fee | Lunch-S$240 | Lunch-S$274 |
| Appetizer | | nil |
| Soup | | nil |
| | | nil |
| Bread | | |
| Salad | | |
| | | nil |
| Sorbet | | nil |
| | | |
| Main Dish | | nil |
| Main Dish | | |
| | | nil |
| | | nil |
| Dessert | | |
| | | |
| | | |
| Restaurant view | | |
Jaan: An amazing experience of Jaan's wonderful view & delicious foods.
Gunther's Modern French: A terrible experience due to their waiter's bad recommendation & boring foods.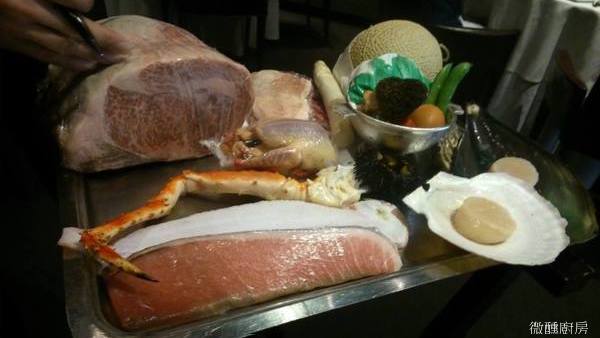 I planned to try their lunch set.
But Gunther's waiter strongly recommended their specials and asked me to ignore lunch set or other dished on the menu. It is my fault because their specials were designed for two persons and I didn't checked whether it could be cooked for one.
I think the dressing which mixed some chives, oil... was delicious. Tasted like soya sauce. But I don't know why three dishes all used the same sauce.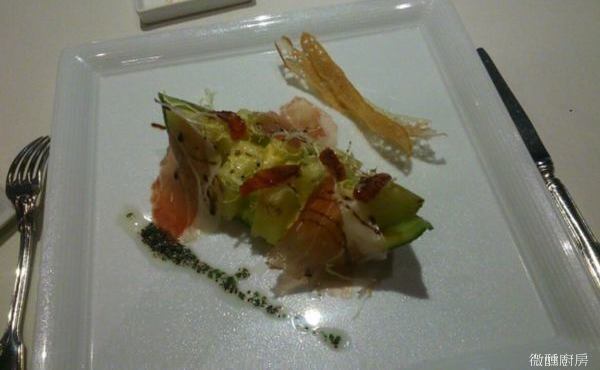 The sweet fruit and the salty sauce were not match. According to the waiter, this hami melon came from Japan, but all other hami melon I tasted before were sweeter than this one. Tomatoes were also used in this dish, but the sour taste didn't match the hami melon.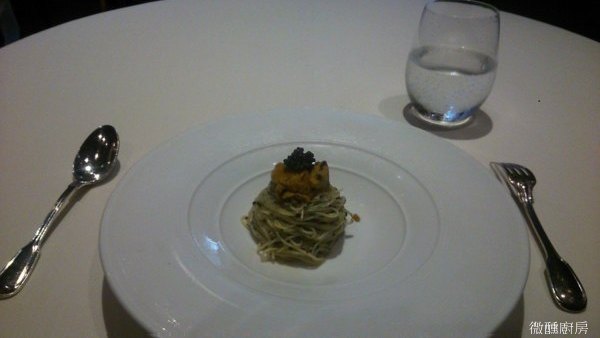 This one was very delicious. I would like Gunther's if I order only pasta & dessert. The angel hair pasta was cooked just enough to keep its firm texture, and the dressing provided an extra smooth taste to it.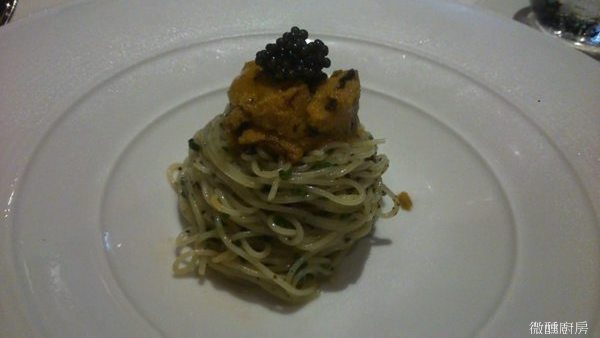 Sea urchin was the reason why this was the special dish, but it was not the reason why this was tasty.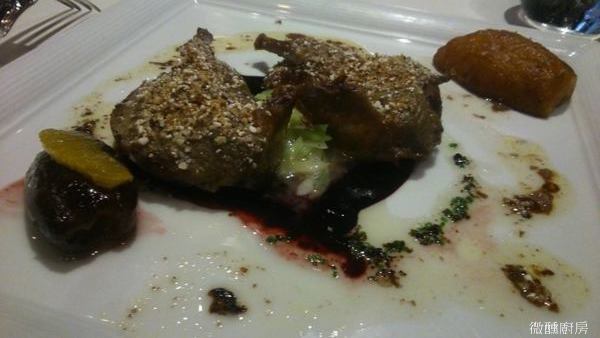 Look at this portion! Half a potato & a whole pigeon. In an expensive restaurant like Gunther's, I was looking forward to the quality of the food, not quantity.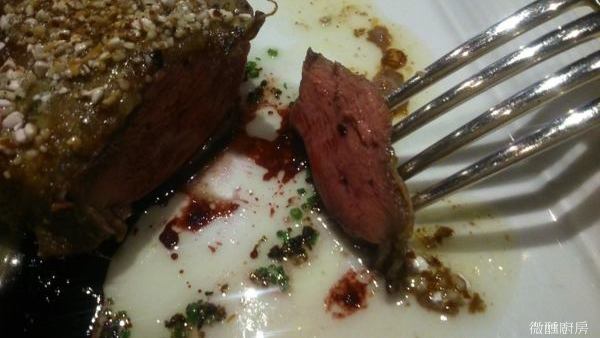 The waiter told me the skin was crispy and the meat was soft.The meat was fine. But the skin was wet and greasy, not as crispy as the waiter promised.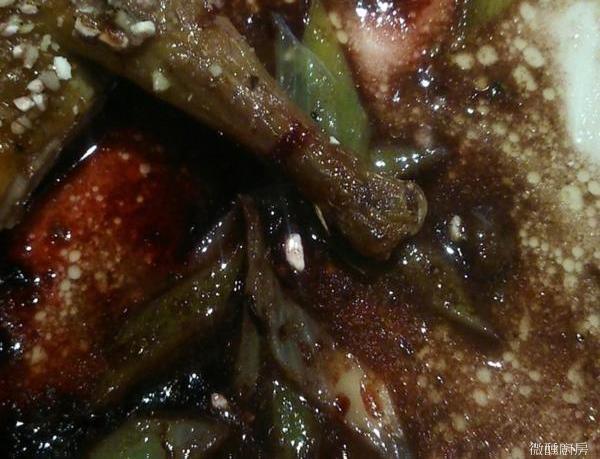 To make it worse, there were still feathers attached to the skin.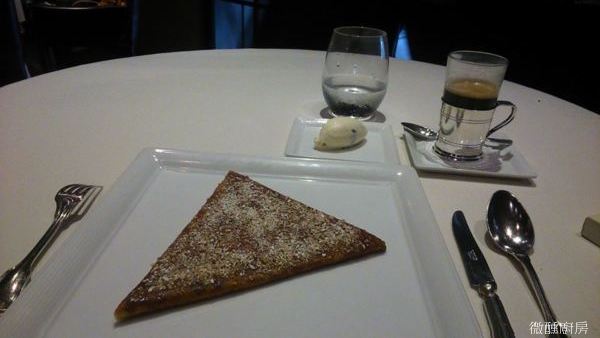 The dessert was a big apple pie. I saw it shared by two on the table next to me.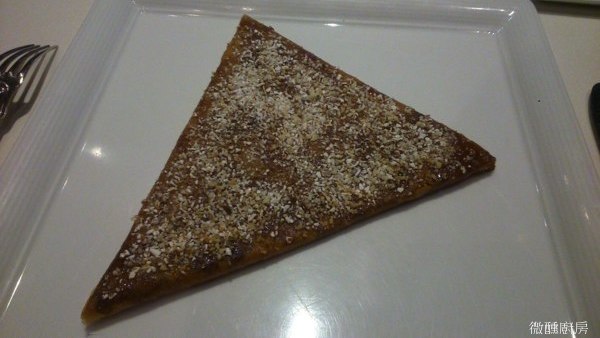 How they made this pie was new because I never saw this kind of pastry with apple filling.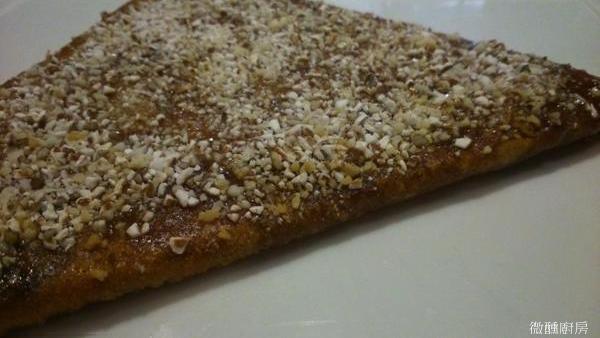 However, I don't know why the pigeon & the apple pie had the same surface, both were covered with crushed nuts.
Maybe Gunther's was not bad if I didn't compare it with Jaan.
( 休閒生活|美食 )