犇│One of the best Teppenyaki in town │和牛、海膽、干貝3重奏
2019/02/27 20:16:20瀏覽1513|回應0|推薦10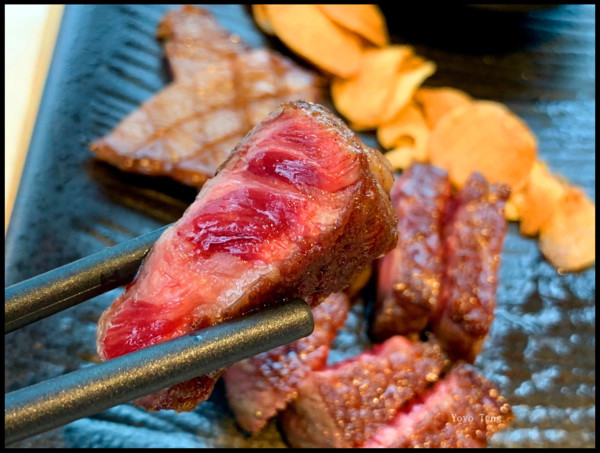 【犇】 is one of the Best Japanese Beef and Steak Houses in Taipei.By chance I have been there for two times~
My husband invited me for a casual lunch just after its new open in Breeze Center Nanshan.Honestly,the taste of beef is marvelous! And each bite arises deeply my sense of taste.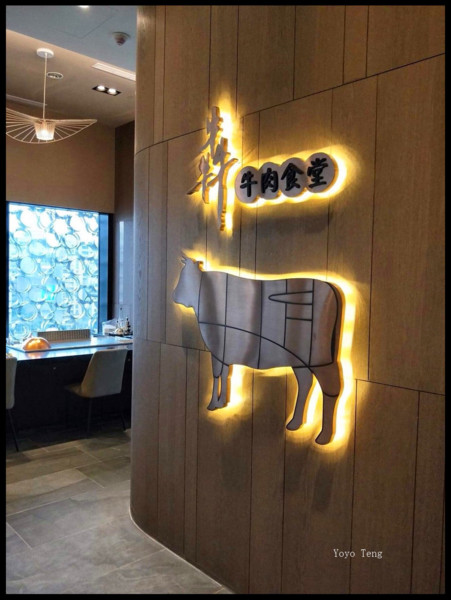 As we see its name 「犇」~
In Mandarin it actually means 「3 cattle running at full speed」
That seems so cool.. but not as cool as you really pay here a visit to find out its reputation is well-deserved.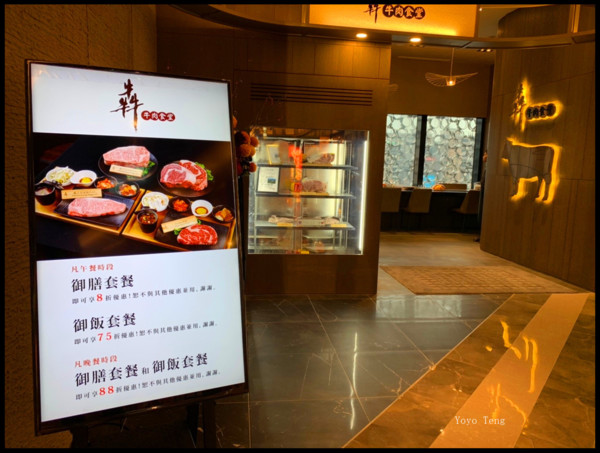 Much different from the other branch house which serve with high quality and prices ,the lunch sets here seem to be more friendly to public with a special discount.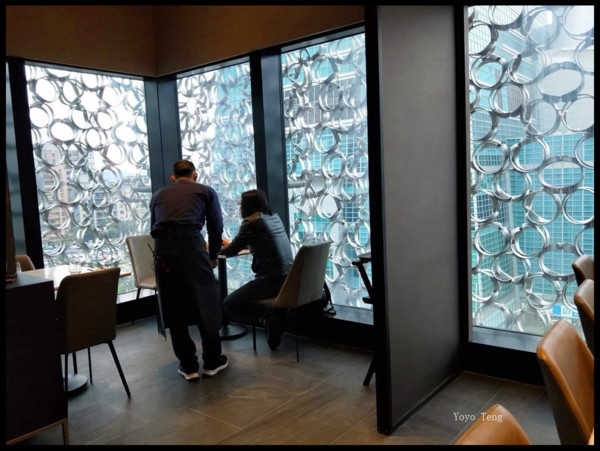 The first time we arrived was at noon.
Luckily the table by the window was available and the view was direct to Taipei 101.
We didn't take long to order ~the table d'hote ~the most exclusive Japan beef steak~after the waiter just brought us the menu on iPad..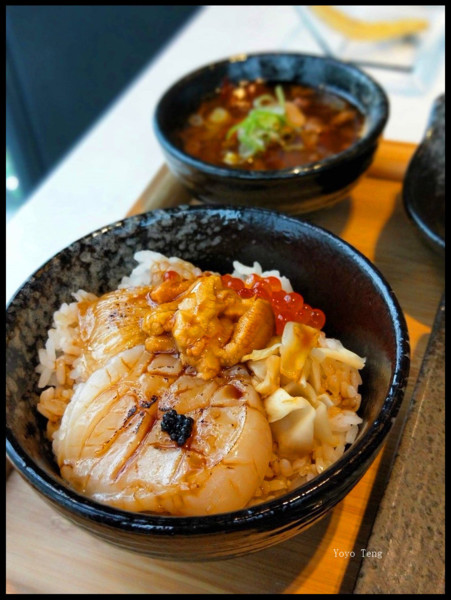 Contrastly I would like to try its Seafood Rice Mix
for I am always a craze of Uni...!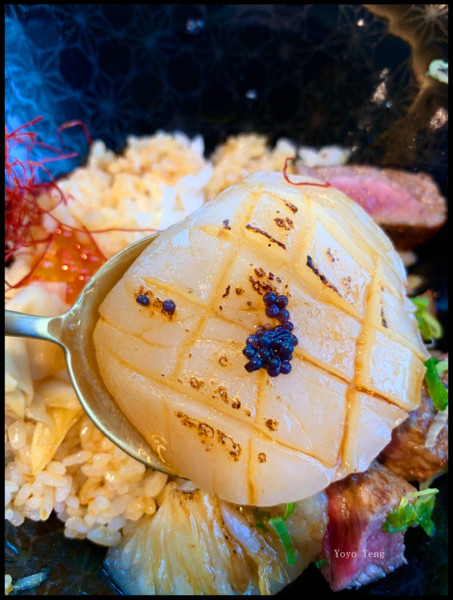 And watch this scallop!
Chubby、Tasty、Rich in Nutrition!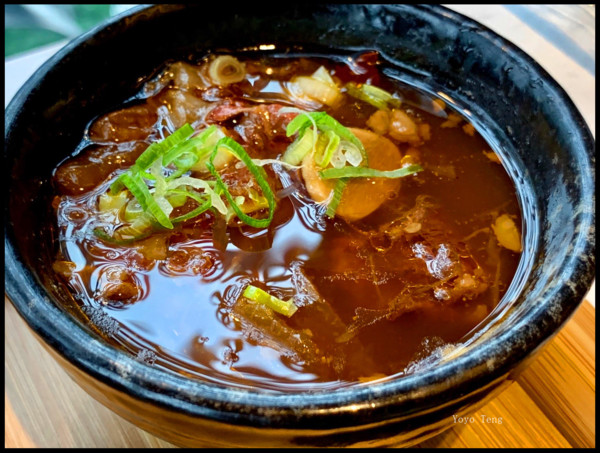 This beautiful-cooked cuisine is called
"Japanese sirloin soup".
The aroma is supreme and amazing
and it goes well with the plain rice...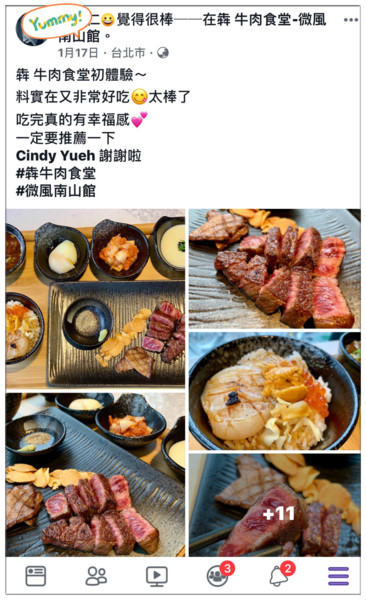 The photos on fb did attract the curiosity of friends and the family members even suggested on holding a gathering shortly after .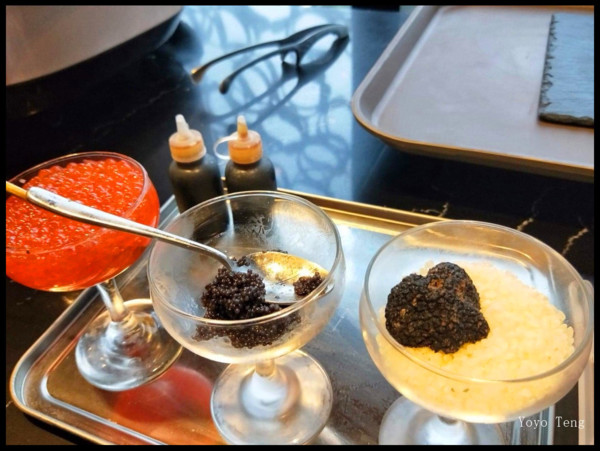 Then here we are again!This time turns out to be a very hilarious moment....
And We don't come alone but with…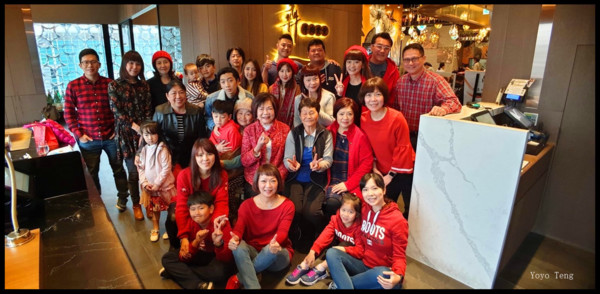 With a whole Big family! Really Big!!
Have I ever told you they are all specialized in food explor! 😍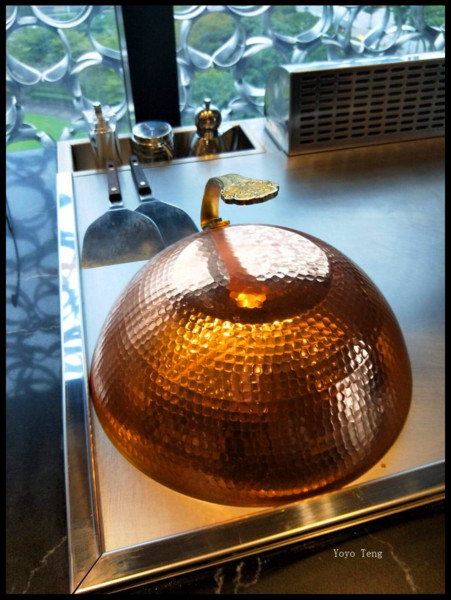 Don't drop it on the floor coz it's quite heavy.
Heavy enough to firmly lock all the essence of ingredients .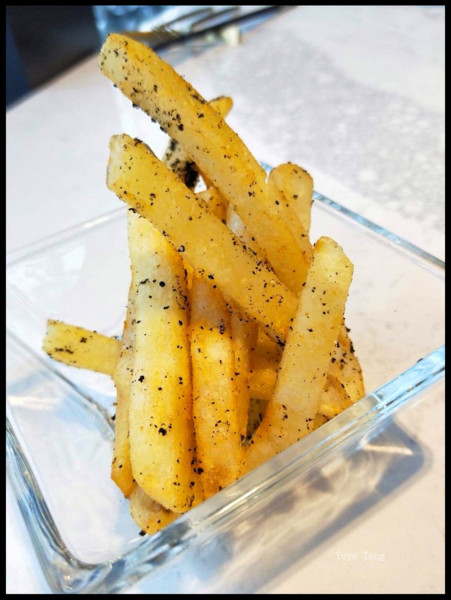 This is what so basic but I can not miss ~
French Fries seeding with Truffle salt.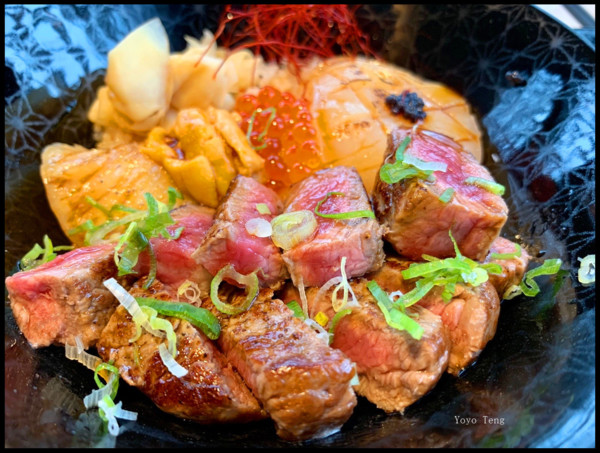 If you are coming here for the first time ,
I would like to suggest you on this.
You can enjoy the beef steak and finest seafood in one bowl.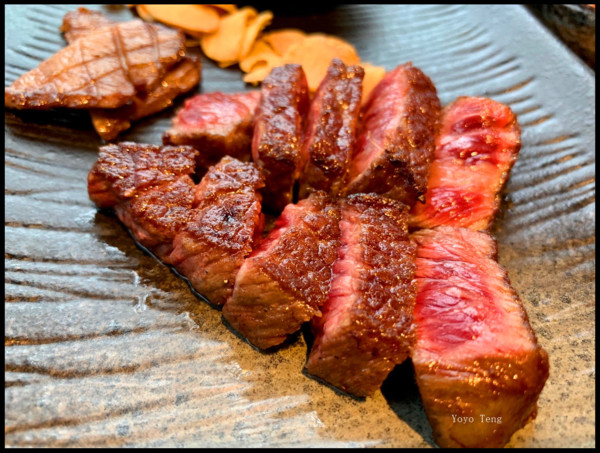 Anyway,the beef directly imported from Japan every day is still the Best-seller here.Most of the people come here just for this.↑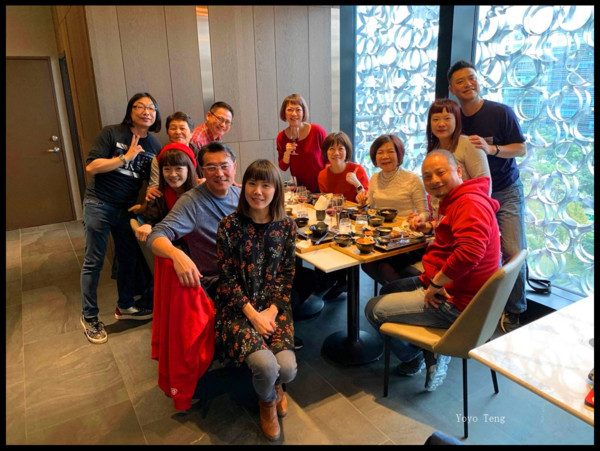 Thank our brother 瀛洲 for bringing us a few great bottles of red wine.Those magic saphire liquid enriched and colored our dining hour.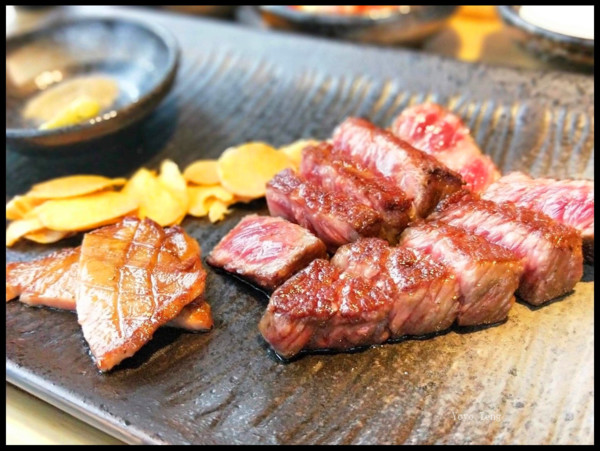 The meat with shallower color is the tongue of cattle.
When I chew them I feel like chewing on mine~so soft and melty!
Tasting the beef with some slices of fried garlic has always been a trditional way of Teppanyaki.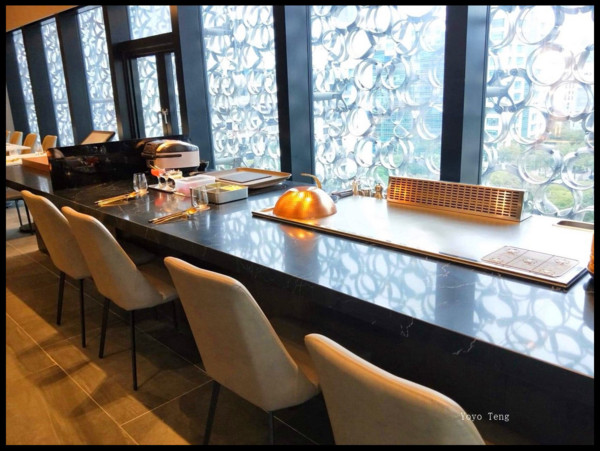 If you wanna see how the chef cook in front of you,
Sitting in this role by the table will be a good choice.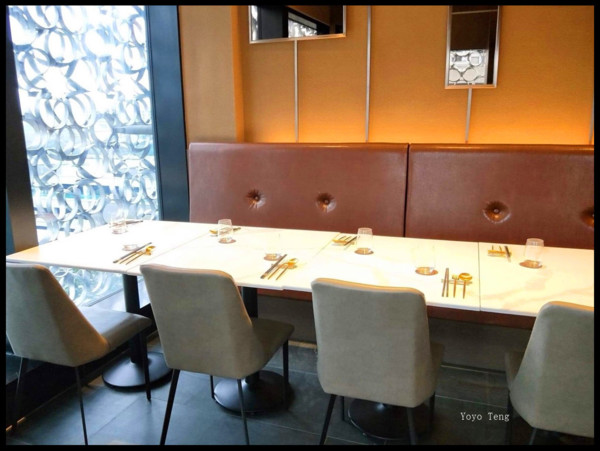 Or you can choose to sit by the window and enjoy the view during your meal.
This area is also appropriate for a small group .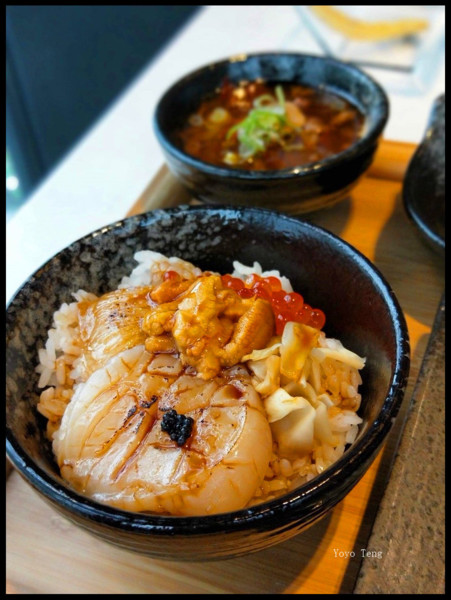 The house also provides abundant seafood menu for non-beef goers.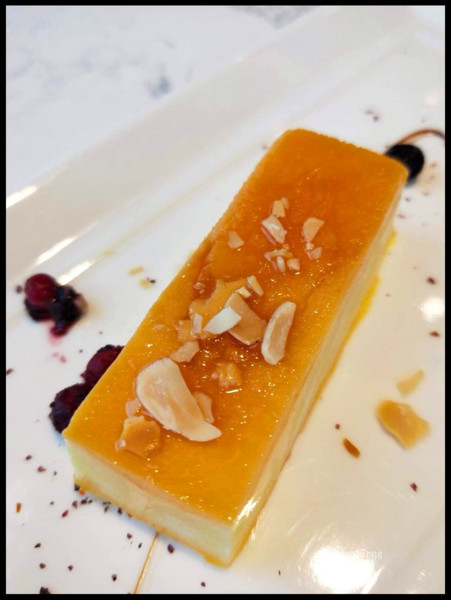 Every big feast moment is perfected by a small dessert!
This is so special and you gotta taste it! A small piece of cheese ice cream cake trimmed with some cute blueberry .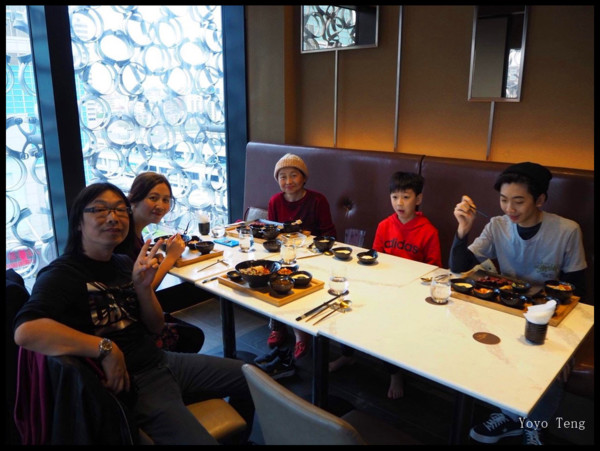 Hi! That's my family with 3 Boys.
My mom loves beef very much~
I can see how satisfied she is from her smile.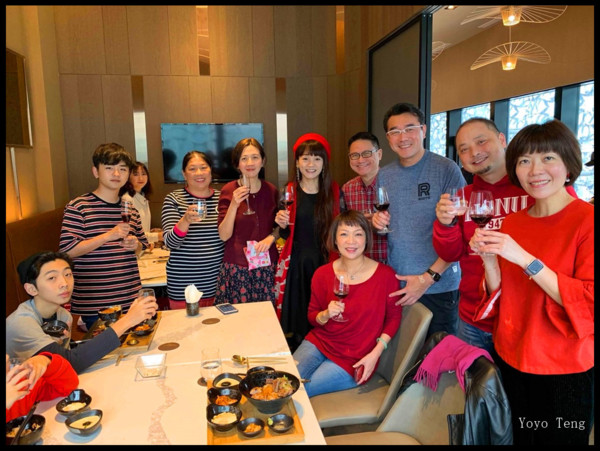 Actually we book the whole restaurant but it doesn't cost terribly much.
The total bill at least over $30,000 then the seats are all at your disposal.~What a good bargain! 
By the way I am so proud of having such a Sweet and Big family
Let's look forward to our next!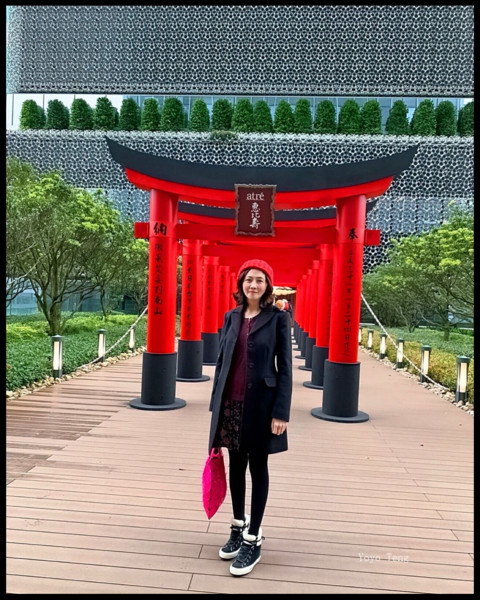 Ps.Don't forget to take photos on fourth floor with Ebisu JinJia.
This Japanese style "Bird-Nest" provides a stylish background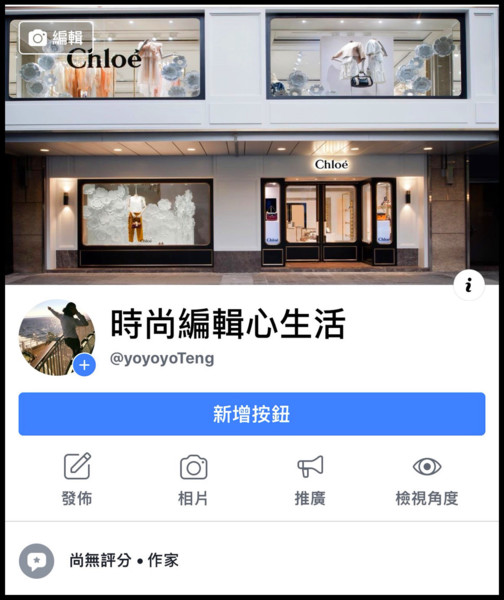 ( 休閒生活|旅人手札 )